There's beauty, big beasts and a bit of an eyesore in Glyn Emrys' holiday highlights from the Italian coast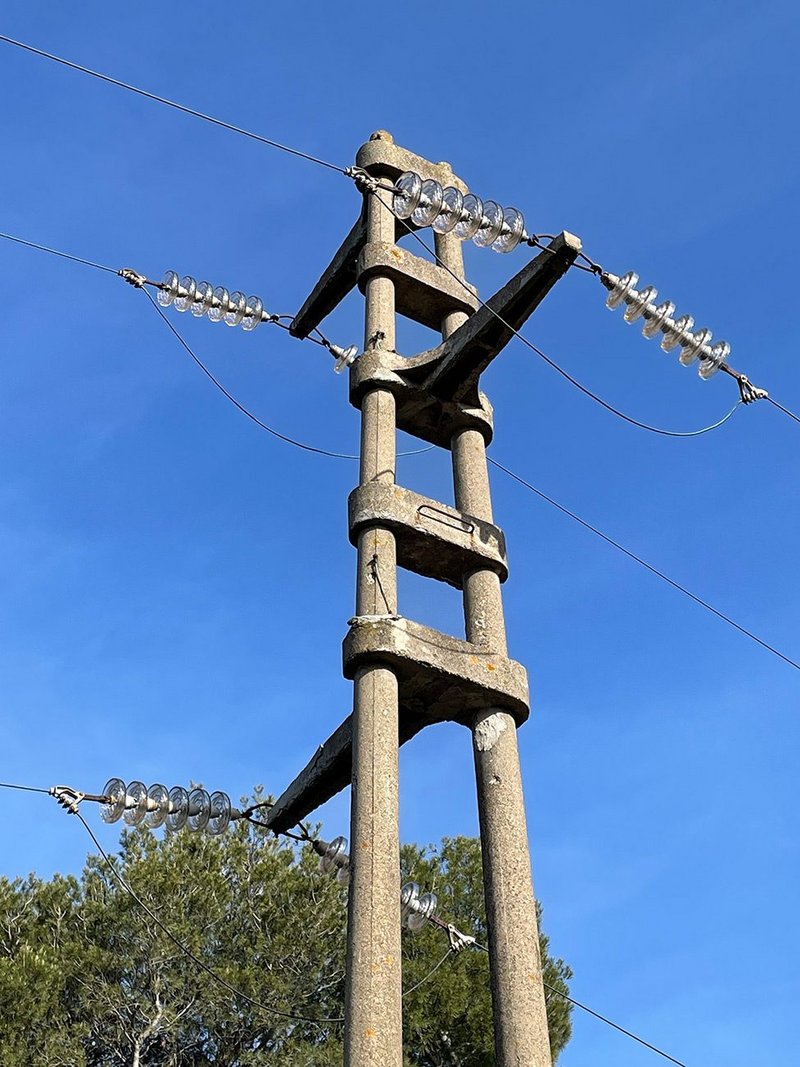 Sculptural pylon
Winding up a country track from the house that my father in law grew up in, you come across this wonderful constructivist concrete pylon with its glowing glass insulators. I really like the shape of the pylon with its expressed knuckles and the contrast of the decaying concrete against the perfect glass rings. It's also a good example of form follows function that has resulted in a very sculptural, pleasing solution to a mundane problem.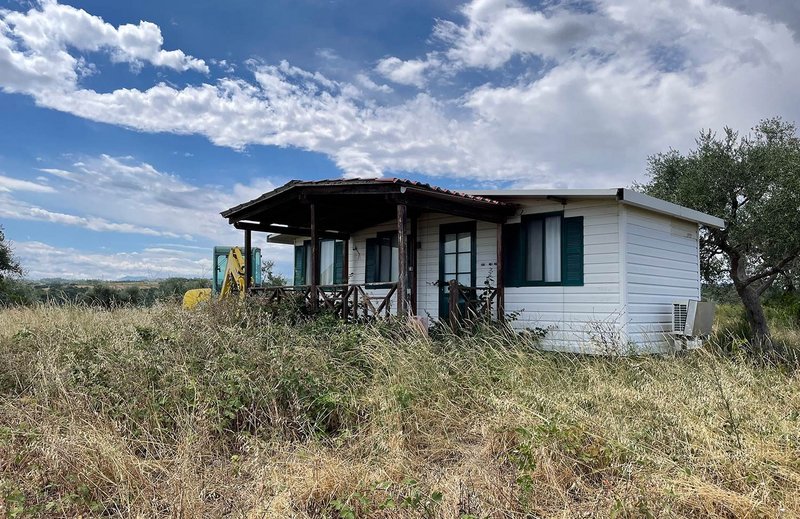 Hilltop takeaway
In Italy, if your house is a ruin, you are allowed to relocate a new home elsewhere on your land. One of the local landowners has done a temporary fix to work around planning. At the top of a hill, with amazing views of the Sibilini mountains, neighbouring hill top towns and the Adriatic sea, sits this prefabricated mobile home. It was transported up there only a few years ago and it would probably be kindest to take it away again and build something worthy of its wonderful site!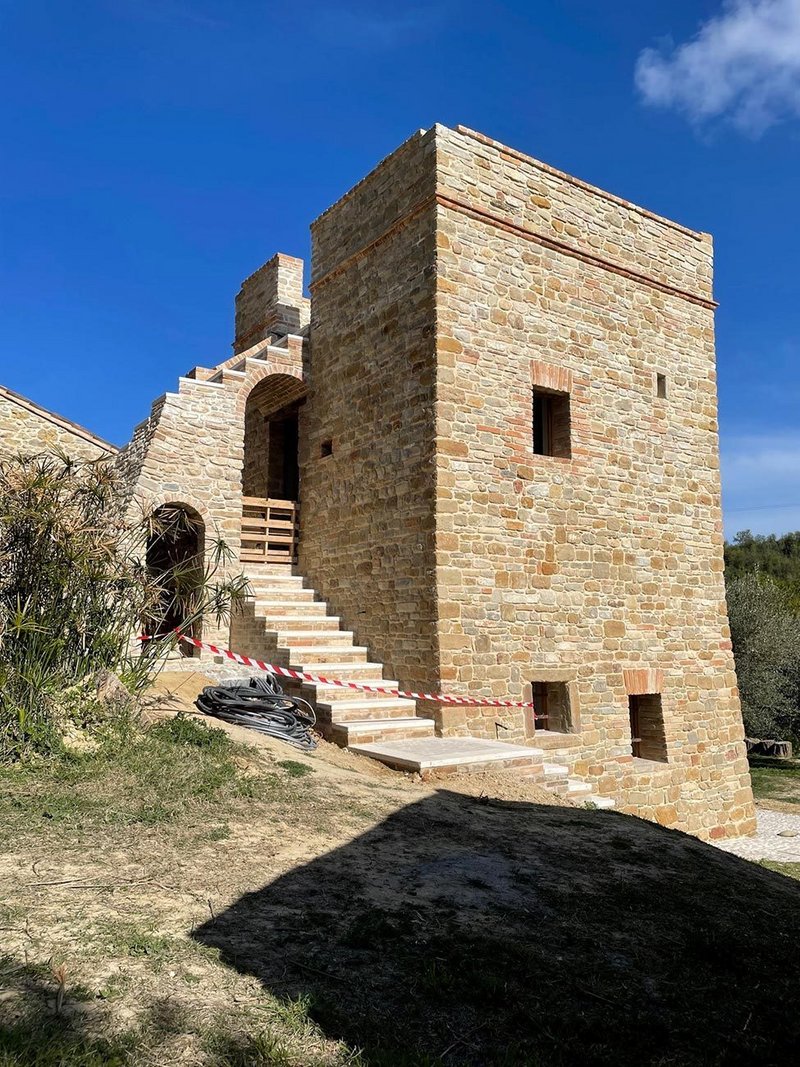 Pietra Antica – style and sustanance
The owners of the agriturismo Pietra Antica, are in the process of completing a newbuild annex to their beautifully restored farmhouse-come-hotel/restaurant. I love the craftsmanship involved in the construction of this Escher-like staircase. It sits 5km inland from Cupra Marittima on the Le Marche coastline. The interior of the farm house has been beautifully and stylishly restored as a restaurant with rooms using local materials such as terracotta, stone and hand-crafted metalwork.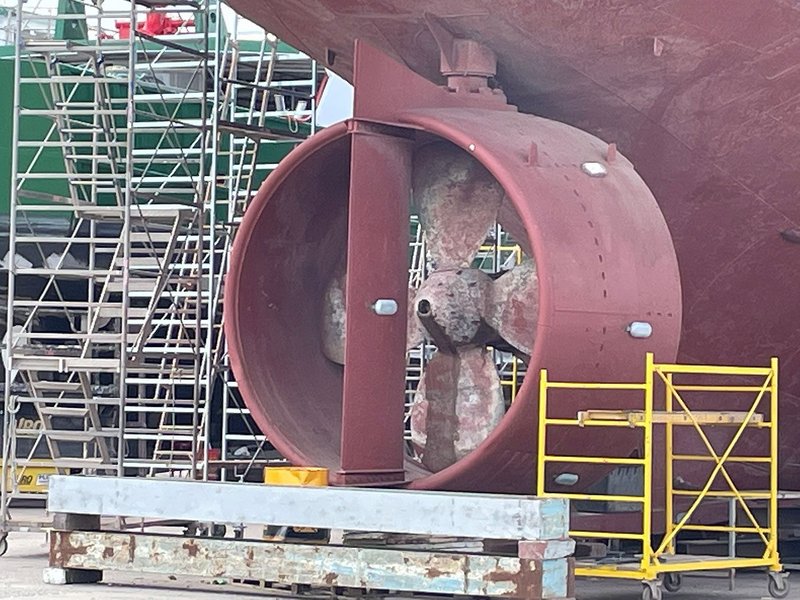 Harbouring thoughts
One of my first childhood memories was watching a ship being launched on the Tyne & Wear; it was like seeing a row of terraced houses slipping into the sea. The harbour at San Benedetto del Tronto brings back all of those memories. I particularly like the no-nonsense of these beasts with their huge propellers and rudders. Besides being the largest fishing port on the Adriatic, San Benedetto is also a big tourist destination for working Italians wanting to get to the seaside during the August shutdowns.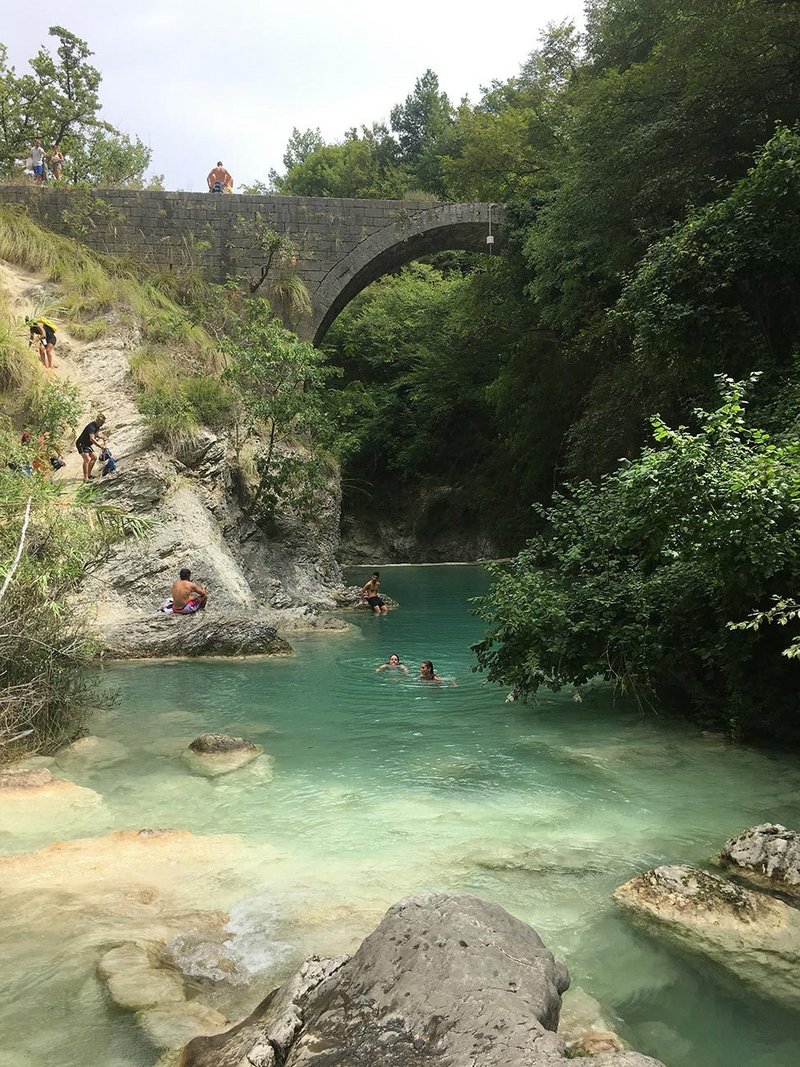 Bold gorge bridge
Flowing down from the Sibilini mountains, many clear streams and waterfalls run through the gorges. This spot is reached by an old bridge and you can jump from the waterfall beyond the bridge and swim in the cold rockpools. The lack of health and safety measures or easy access means crossing the bridge is not for the faint hearted.
---
Glyn Emrys is director, Emrys Architects
Feel like more architectural travels? Visit the world via postcards here.