A trip to the mountains of north Wales reveals a mysterious cottage deep in the woods for Indujah Srikaran, who finds intrigue and charm in the strangely named Ugly House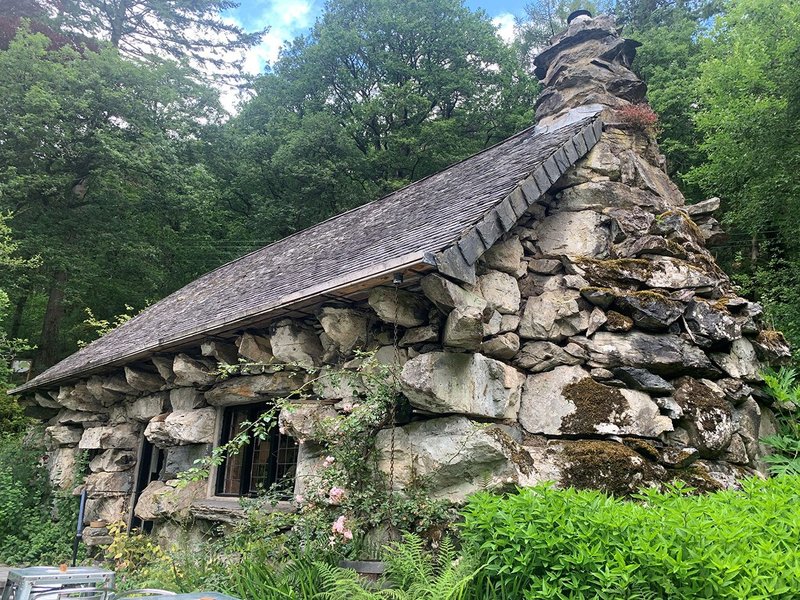 Ty Hyll's Rocky Elevations.

Credit: Indujah Srikaran
Driving along the A5 towards Pen-y-Pass, through the incredible mountainous backdrops of Snowdonia National Park, I felt like I was in a fantasy novel. Turning a sharp bend, I caught a quick glimpse of an unusual, rugged looking stone building which was masked by vegetation. I could have easily missed it, but the intriguing sign – 'The Ugly House' – grabbed my attention. Later I discovered that the building was a public tearoom and determined to take a closer look at the (not-so-ugly as it turned out) 'Ty Hyll' the day after climbing Mount Snowdon, and have a bite to eat.
On visiting, I found that not only the name was curious. So are the history and local legends that encircle this one-off, single-storey cottage. Its origins are mysteriously unknown, including who built it and when, but legend has it that the building is a 'tŷ unnos' – a 'one night house'. During the 15th century, a Welsh tradition stated that a house built in one night, with a smoking chimney by dawn, could be claimed as freehold. An axe could then be thrown from all four corners of the house to determine the extent of land ownership.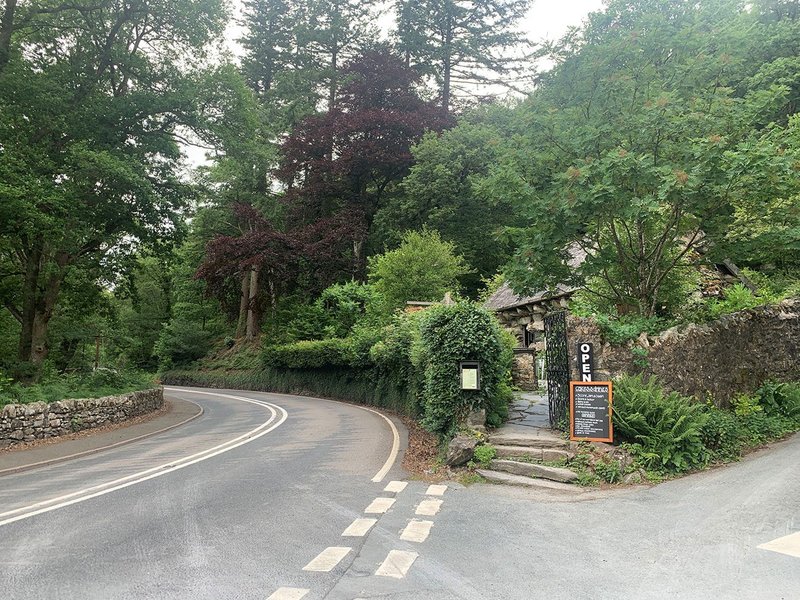 Ty Hyll Hidden Along the A5.

Credit: Indujah Srikaran
Other tales speak of thieves using the cottage as a hideout – the 'ugly' name derived from the people who inhabited it. 'Ugly' could also be a distortion of the neighbouring river 'Llugwy' or a translation from the Welsh 'Hyll' which means rough, crude, and ugly. But perhaps it was built purely as a romantic attraction for tourists.
When first approaching the grade II listed edifice, it is hard not to notice the giant boulders that protrude along the elevations, along with the bulging conical chimney wall that looks as though it has inflated the gable with smoke. The house has deep eaves framed by rough stone corbels.
Rather than using mortar, small stones and moss have been plugged into gaps between the dry boulders to prevent draughts.
Internally there is a modern slate-flagged floor with oak framed ceilings. The fireplace, with its semi-circular slate hearthstone, stands out as an original feature.
It turns out the building is far from 'ugly'; rather it is unique, mystifying and agrestic in its beautiful gardens and woodland setting.
Indujah Srikaran is an architect based in Warwickshire