The director of Tonkin Liu joins Apollonia's Crazy Festival, Lolopangyrio, where the community celebrates its pagan heritage in ritual objects co-opted by the more recent Greek Orthodox church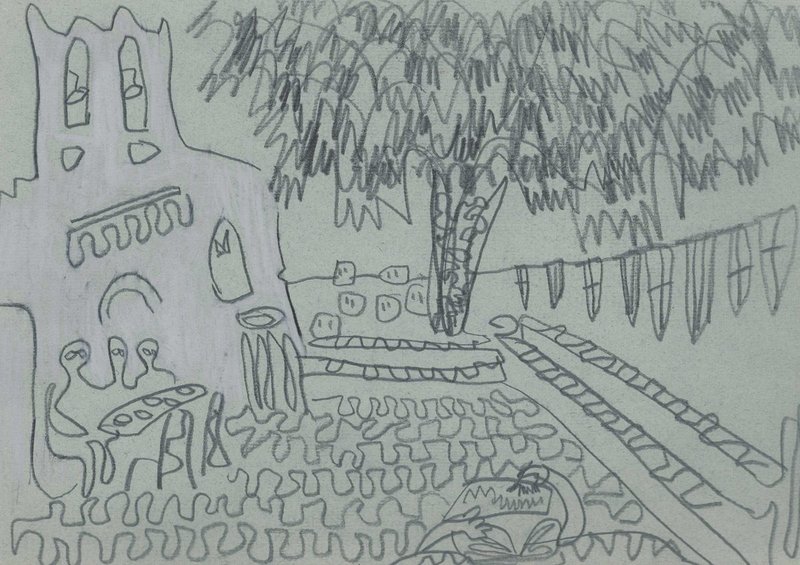 Credit: Mike Tonkin
It is darkening as the new crescent moon rises. We missed the last bus, so we hitched a ride in the back of a pickup truck. Up the windy mountain track to Apollonia, the small-town capital of Sifnos, whose name means empty in Greek. Long razed to the ground, Apollo's temple graced the mountaintop in the 7th century BC. The Greek Orthodox church of Panagia Ouranofora was built on these pagan foundations. At February's new moon, the church tolerates the primal gathering as Lolopangyrio, the Crazy Festival, connects the community to its cultural heritage.
The white stucco facade overlooks a small, paved court under an aged pine. At the perimeter, the stone pavers lift to enclose the courtyard with a tiered bench. Within the court, remnants of the temple survived as ritual objects. A waist-high fluted column with a dished font and within the stone tapestry a single paver with a hollow bowl at its centre, its surface scraped and filled with numerals and insignia.
The arena fills as tables and chairs are brought out of the church, and townsfolk appear from nowhere with bowls of home-cooked dishes to warm the evening chill. We were invited to join as the festival gently gathered momentum. Lute, fiddle, and guitar accompanied the singsong dialect. With a break in the music and a subtle change of mood, jugs of wine are ritually poured by an older man into the top of the antique column and by an older lady into the dished paver. The music restarts as the offerings of wine are left to the night. The community has connected to its pagan past under the ageless sign of the crescent moon.
It's too dark and too convivial for an invasive camera. The pencil is discreet as it records the scene and gathers the atmosphere. The 6B scratches over the rough paper to the sound of the music as drawing becomes a personal interaction with the ritual event. The continuous flow of lead traces the scanning eye over human warmth in the diminished light.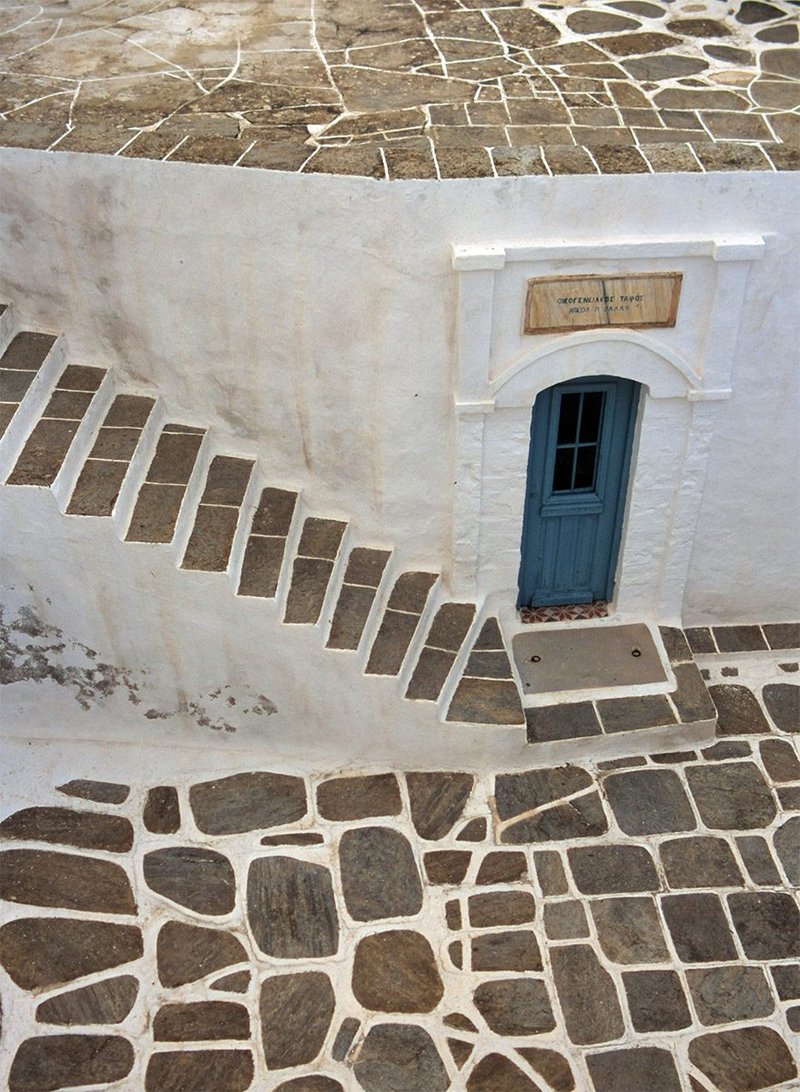 The site confirms the organic nature of the festival.

Credit: Mike Tonkin
Unorthodox, but through the lunar cycle, the community is liberated by its reconnection to nature and its ancient origin. The church lamp remains on, and the festival disappears as quietly as it arrives. The courtyard appears empty, but an eternal moth is orbiting the light. Lolopangyrio is far from crazy.
Mike Tonkin is a director at Tonkin Liu
Feel like more architectural travels? Visit the world via postcards here