Gives hope to those who are not fabulously wealthy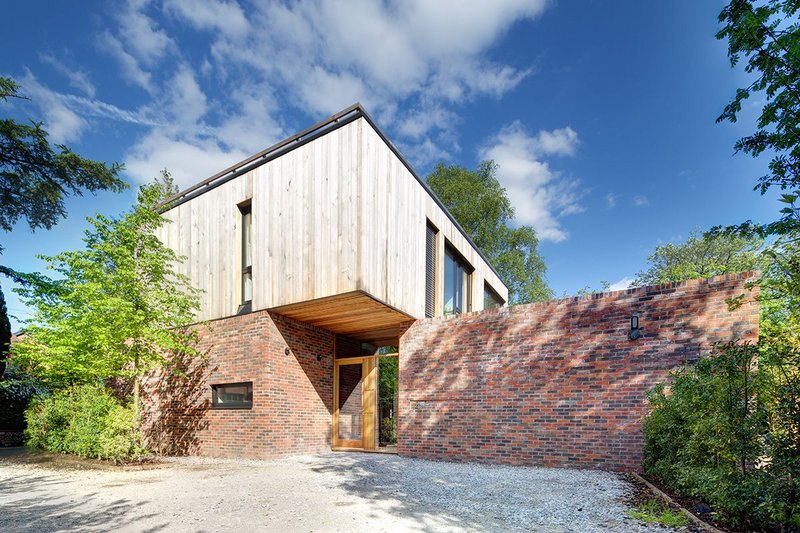 Credit: Charlie Coleman
GA Studio Architects for private client
Contract value: £300,000
GIA: 200m²
Small Project of the Year Award (less than £500,000)
Emerging Architect of the Year Award – GA Studio Architects
Nestled among a typical suburban housing mix, this house a pleasure for the jury to visit. Designed for a young family in Cheshire, the new four bedroom home had a strong brief from the outset to design to Passivhaus standards as well as create an interesting and comfortable modern home. A modest budget and tightly constrained site did not restrict the architect but instead provided some of the key drivers to delivering something special for a client – a clear vision that worked for the family, rather than a standard solution.
The house is carefully crafted and spaces are not 'over-designed', but instead allow the family to inhabit and adapt to make them even more comfortable and welcoming. This logical flow of space extends outside where despite the close proximities to the boundaries the careful framing of views and maximisation of space give the impression of a much larger plot.

The building has been granted a regional award above all because the modest budget and typical context gives hope to those who are not fabulously wealthy or in elite neighbourhoods that excellent architect-led design is within reach.
See the other winners of the RIBA Regional Awards 2016 - North West
---