Civic grandeur and domestic warmth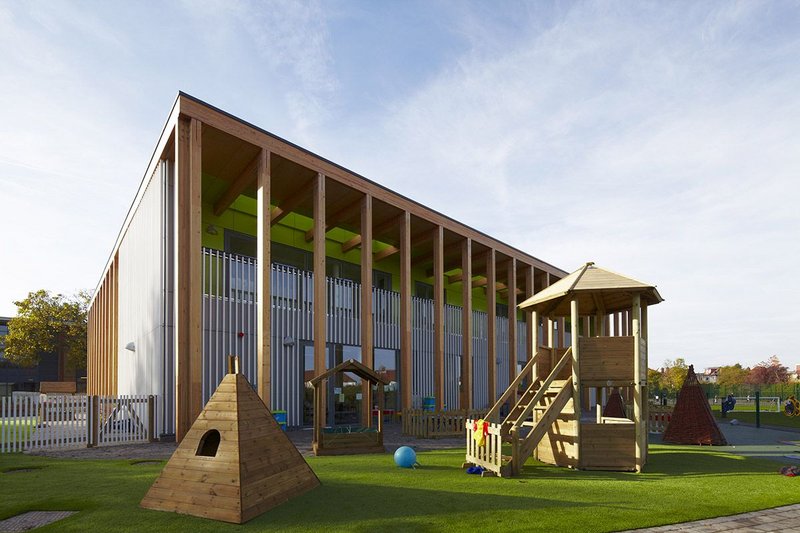 Credit: D Burton
Seymour Harris Architecture for Ravenor Primary
Contract value: £3.5m. GIA: 1083m2
This scheme is a one form entry expansion of a two form entry school. Conceived as a distinct pavilion, it contains classrooms, drama studio, staff room and hub space. Most striking is its two-storey timber colonnade screening a series of 'objects' that contain the various elements of the programme, each of which is clad in a different material; stainless steel tiles, corrugated metal, battened composite panels and glass. The colonnade provides a sense of civic grandeur and domestic warmth.
Inside, the building is filled with light and colour. Signage and graphics are cleverly integrated into the hard-working and robust design.
The school is exemplary in creating the distinctive and joyful environment that a dedicated architect can bring to a new generation of schools.
---
See other winners in the RIBA Regional Awards 2015 – London