RIBA's latest policy report shows that POE makes greener, cheaper, more productive buildings. So why do only 19% of UK practices offer the service, and how can we encourage greater use of this essential tool?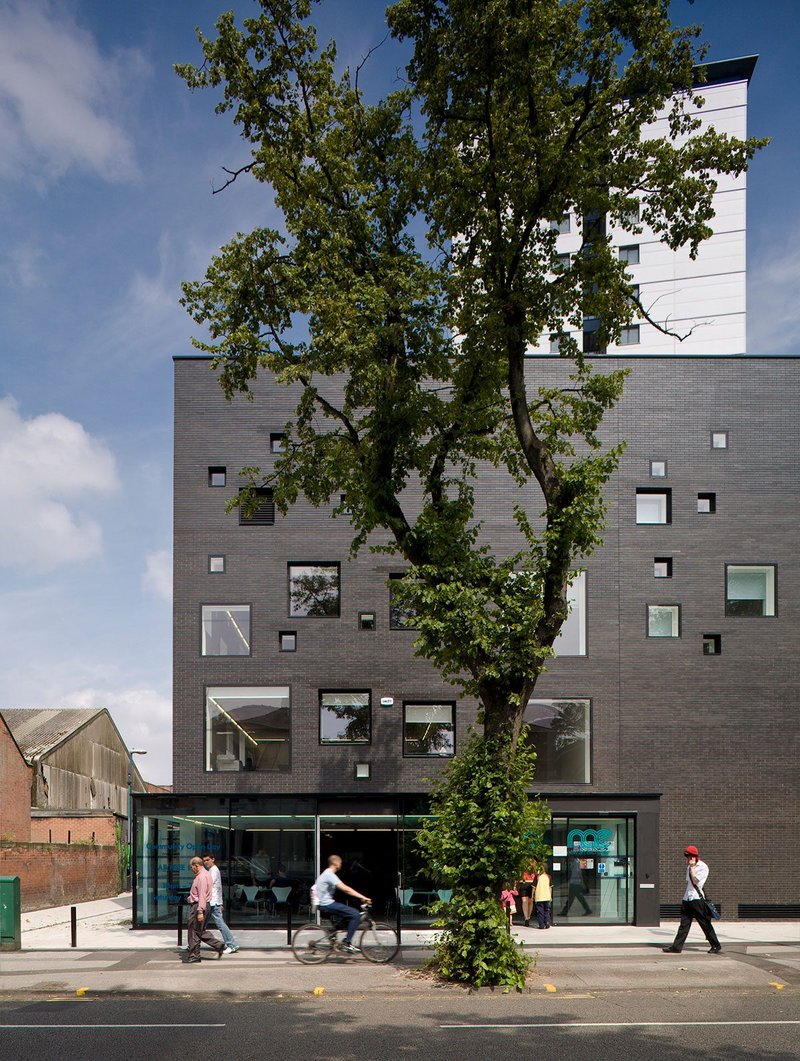 On the New Art Exchange in Nottingham Hawkins\Brown carried out a number of post occupancy evaluations which raised problems the architects were able to help solve for its users.

Credit: Tim Crocker
We all know the built environment contributes to, and affects, our world and our lives in so many ways; we also know we need to make the built environment more sustainable. The RIBA's latest policy report, Post Occupancy Evaluation – an essential tool to improve the built environment, builds on previous research and guidance on POE and highlights, through case study examples, how POE can help to deliver better designed, more sustainable buildings.
Post occupancy evaluation – the process of obtaining feedback on a building's performance in use, after it has been built and occupied – is of course not a new tool. The first iteration of the RIBA Plan of Work in the 1960s referred to 'Stage M – Feedback', which called on architects to gain feedback on their projects post-completion. Measuring user satisfaction in some way is – and always has been – inherent to the role of the architect.
Even though the 2020 Plan of Work specifies that architects should undertake POE in stages 6 and 7, disappointingly it is still not common practice in the built environment, with only 19% of practices in the UK offering clients a POE service. RIBA's own research also shows that only 3% of practices always measure actual or anticipated operational energy through POE, and 50% never do.
This doesn't help make the built environment more sustainable – and is a missed business opportunity too.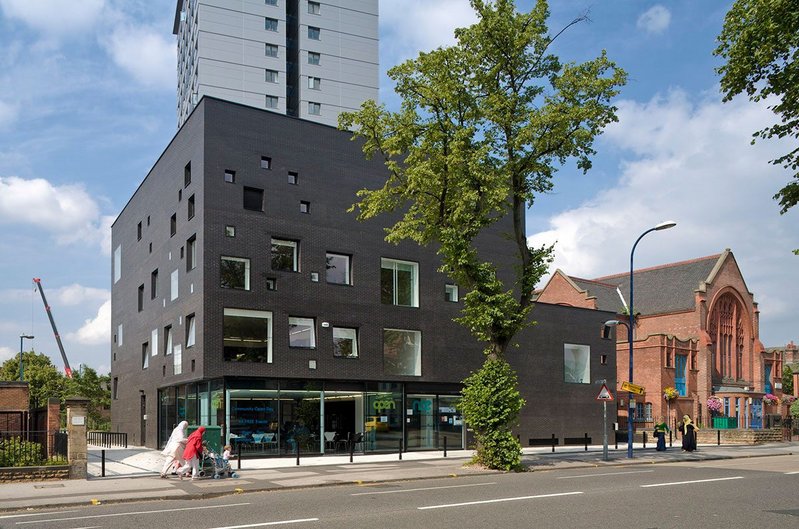 New Art Exchange, Nottingham by Hawkins\Brown.

Credit: Tim Crocker
POE makes buildings greener, cheaper and more productive
Addressing energy efficiency in buildings is crucial to reaching net zero. Buildings are responsible for 40% of the UK's carbon emissions, and architects have a key role to play in addressing and reducing the large impact they have.
Last year we launched the RIBA 2030 Climate Challenge which provides architects with tough yet achievable incremental targets to meet net zero (or better) whole life carbon for new and retrofitted buildings by 2030.
Architects are passionate about improving the sustainability of the buildings they design but there is significant evidence that buildings tend to over-promise and under-perform, particularly in relation to energy efficiency. Embracing POE is critical to really understanding whether a building meets its desired energy performance.
Many local authorities have declared climate emergencies, several with more ambitious targets than the UK government. They too will need to understand the true carbon impact of their buildings to know whether they're meeting their targets. Some local authorities are already starting to do this. The new London Plan calls for greenhouse gas emissions to 'be seen', which means monitoring, verifying and reporting on energy performance. As this approach becomes more widespread among local authorities, the built environment will be forced to adopt POE – we may as well start now.
POE allows for continuous improvement
POE is a tool to help gather information on how a buildings' design could be improved. This allows architects to modify and alter spaces that are not functioning as expected or in accordance with actual needs. The operational data gathered from POE can inform the design and construction of future projects and therefore reduce the need for adjustments, resulting in lower costs. It can also provide invaluable feedback, inform new projects, new processes, new systems, and new designs to help achieve better buildings.
A 10-year programme of POE research undertaken by Architype on six successively built schools in the Wolverhampton area has led to improvements in the design, construction, and management of each successive school building. Wilkinson Primary uses almost 70% less energy to heat spaces and provide hot water compared to the first school built in the area.
POE can help strengthen relationships with clients
POE provides an opportunity for the client to provide feedback on operational improvements, meaning the architect gains actionable insight into whether the building meets the desired requirements. It can highlight whether the initial brief was achieved and rectify any weaknesses, helping to ensure users are satisfied. And, ultimately, satisfied clients are more likely to be return customers.
A series of POEs was carried out by Hawkins\Brown on the New Art Exchange, a cultural centre in Nottingham, to understand how the building was performing from the perspective of its users. The POEs helped to identify actions needed to resolve issues raised – such as the need for more user-friendly instruction manuals and a longer handover period to resolve building services and management issues. These changes led to increased user satisfaction.
Clients are beginning to expect POE
It's becoming more and more common for clients to ask whether architects have experience of carrying out POE during the bidding process, because having this experience shows potential clients that architects can design buildings to meet the desired energy efficiency.
If the construction industry is serious about reform and improvement, it must embrace POE. It's not only for the benefit clients and users – it's for the benefit of everyone.
---
Read Post Occupancy Evaluation – an essential tool to improve the built environment