Winner: Dorsett Shepherds Bush Hotel, London. Entrants: English Architectural Glazing and Flanagan Lawrence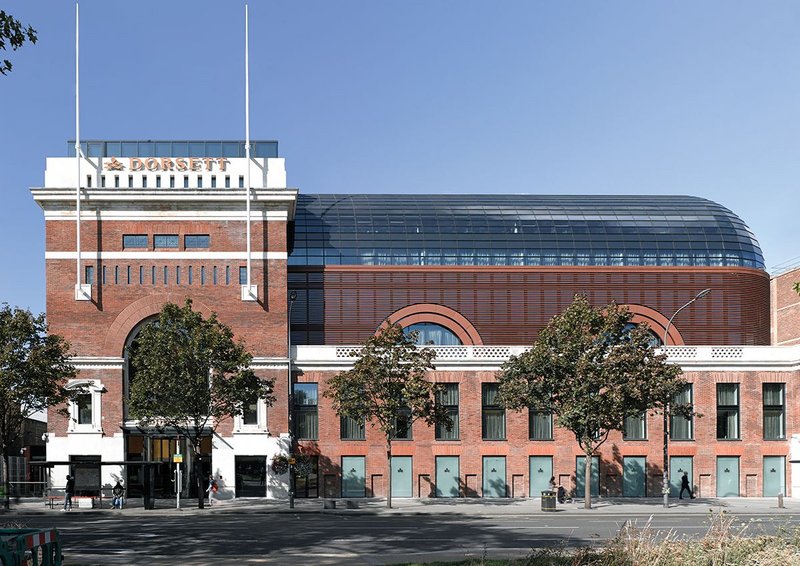 Introducing light into the distinctive roof and the brick facade was a key part of the former Pavilion cinema's conversion into a hotel.

Credit: Nick Gutteridge
Once the biggest film palace in Europe, the former Pavilion cinema on Shepherds Bush Green had lain empty for more than 20 years before being reborn as a 320-room hotel. When architect Flanagan Lawrence was appointed to convert the Art Deco landmark, the main issue was how to bring light into the upper part of the grade II-listed building without disrupting the distinctive roll top roofline.
'Most of the building on all four sides was solid brick so the challenge was to create window openings while keeping its form and materiality,' said Flanagan Lawrence design director Jason Flanagan.
The solution, developed with English Architectural Glazing (EAG), introduced a new glazed roof that integrated translucent and glazed elements including a bespoke transom that provided a stepped line to the external glass face in a shingle form. This was achieved using curving Schueco FW 50+ mullions and introducing a bespoke, fabricated, structurally glazed carrier frame to deliver the differential between the raking face of the glass and the curved face of the mullion. These were used with bespoke triangulated Schueco FW 50+ V8 transoms.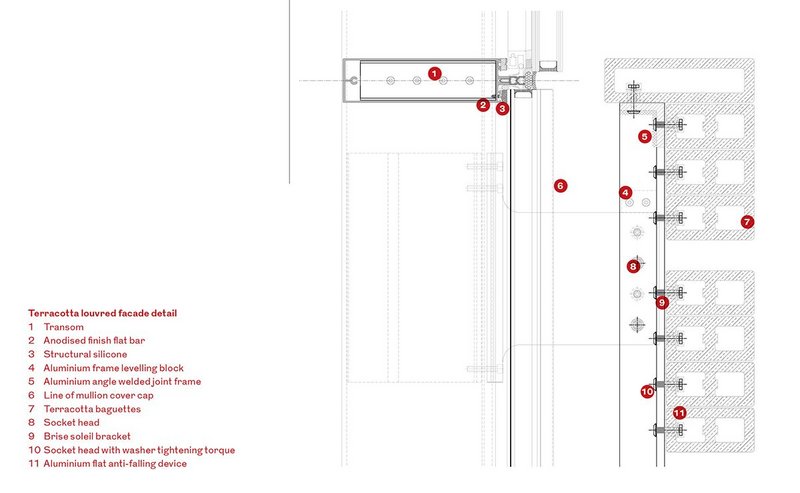 The proposal was tested on an off-site test rig. All fabrication was carried out in house by EAG to achieve the design intent for a seamless integration from the barrel roof to the standard curtain wall to the lower bedroom floors. This enabled the architect to bring natural light into the new hotel rooms and is used in combination with a distinctive veil of bespoke, colour-matched terracotta baguettes on Schueco brise soleil brackets. These baguettes deliberately mimic the original brick that the new facade was replacing, which was a condition of planning. The sleek barrel roof ensemble allows uninterrupted panoramic views as well as controlling heat gain and loss via the insulated translucent roof panels.
Elsewhere in the building, the architect used Schueco AWS 60 windows on the front elevation and Schueco FW 50+ curtain walling for the café glazing.
According to Flanagan, the complexities of the listed building meant that the detailed design of the building envelope had to be developed relatively early to satisfy English Heritage and planners. This had the knock-on benefit, he added, of being able to 'lock down' the high quality of the facades from day one.
The 15,135m2 hotel opened last July. Judges appreciated the considerable challenges of converting such a 'pig-difficult' building within the planning constraints and particularly applauded the 'inventive' use of the terracotta veil in front of the glazing.
'It's quite something to convert it into a hotel – for 20 years it sat there as an eye-sore. This is well resolved within the constraints they had,' said judge Paul Monaghan.
'It's certainly a landmark that contributes to the public realm,' added Jo Bacon.
---
Client: Dorsett/Kosmopolitan Hotels
Architect: Flanagan Lawrence
Structural engineer: Expedition Engineering/URS
Main contractor: Ardmore
Specialist contractor: English Architectural Glazing
---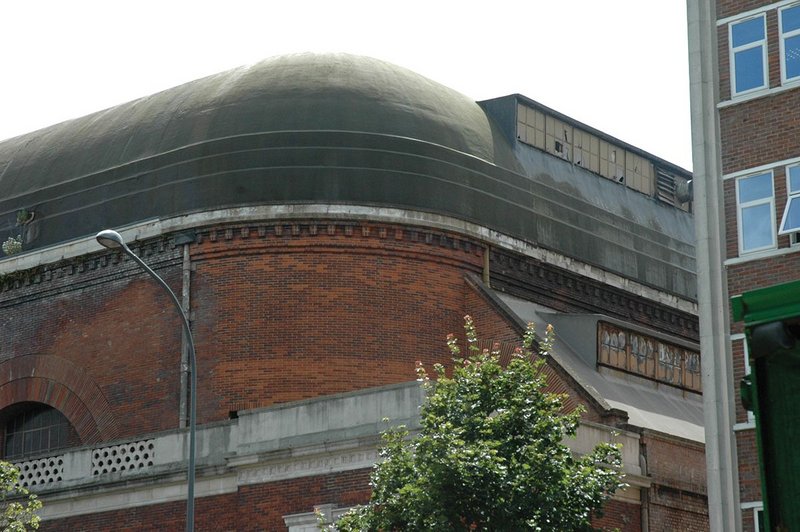 The roll-top roof before the refurbishment.