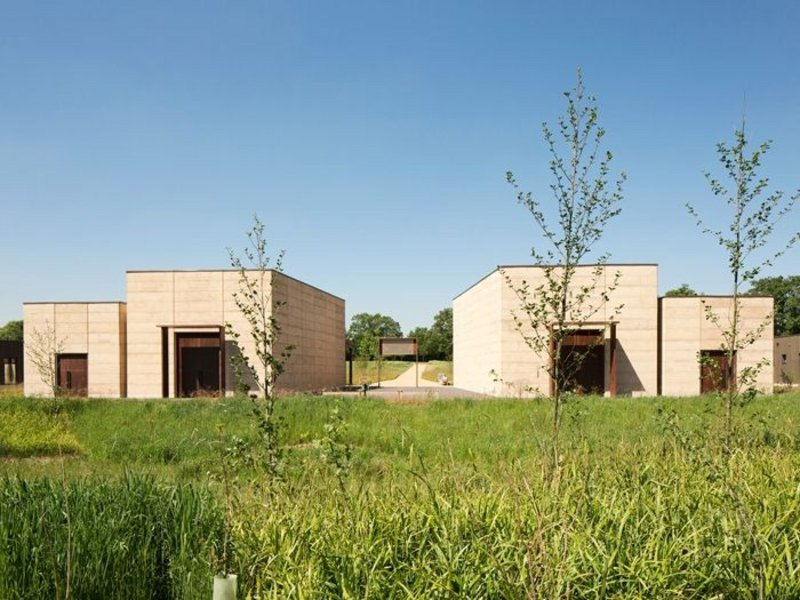 Waugh Thistleton Architects for The United Synagogue
Contract value: Confidential
GIA: 644m²
Having completed several synagogues, Waugh Thistleton has a long-standing relationship with the Jewish community, and the simplicity, austerity even, of this project is a reflection of respect, trust and empathy. In keeping with the Jewish idea of being buried simply in a cardboard coffin, the design carries through the idea of returning the body – and building – to the ground.
The limited number and small scale of the structures are a considerate acknowledgement that the scheme is just a stage in the ongoing process of enlarging Bushey Cemetery, as the rammed earth walls of the prayer hall will return to the earth once the cemetery is extended again. In contrast with the plainness of the buildings, the landscape is almost lush, with a tree belt and series of balancing ponds to capture rainwater run-off. The project is a poetic response to the cemetery's programme and the traditions of the Jewish faith.
See more winners in the RIBA Regional Awards – East
---