The first floor playground feels safe and fun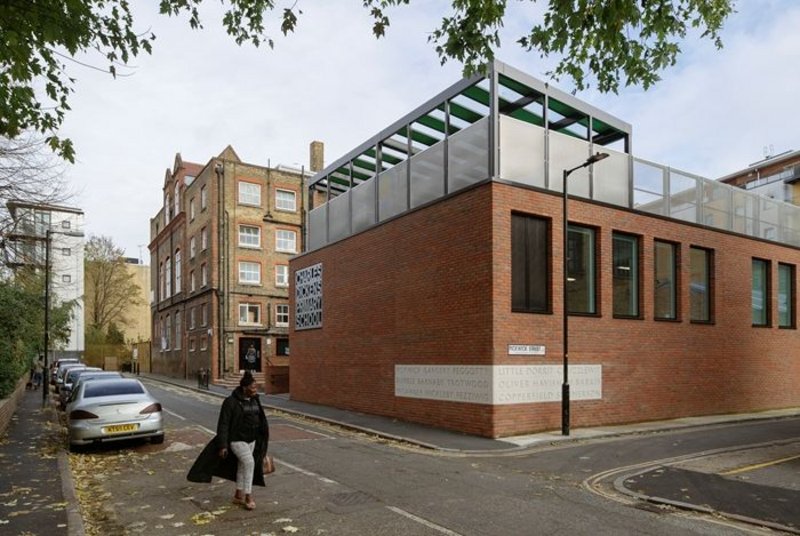 Charles Dickens School, Southwark.

Credit: Tim Crocker
Maccreanor Lavington for London Borough of Southwark
Contract value: £7m
GIA: 2,969m²
Cost per m²: £2,358
This project is the expansion of Charles Dickens School to deliver 130 additional pupil places while increasing outdoor play space and gifting a welcoming public forecourt. The four main aspects of the project are a generous new hall against the site boundary, a playground elevated to first floor above the new hall, a reconfigured entrance to provide level street access and the refurbishment and rationalisation of the existing school building.
The school now has a welcoming entrance with space for parents to sit and talk as they wait to pick up their children. The new divisible hall is a large versatile space that the whole school can fit into, and which can be rented out for community uses. The playground above feels safe and fun and contains two sheltered canopies.
Shopfitters were used to equip classrooms with storage joinery quickly. Every effort was made to not affect the school routine while construction work took place.
See other winners in the RIBA Regional Awards – London: Community
---