A happy hierarchy of places for learning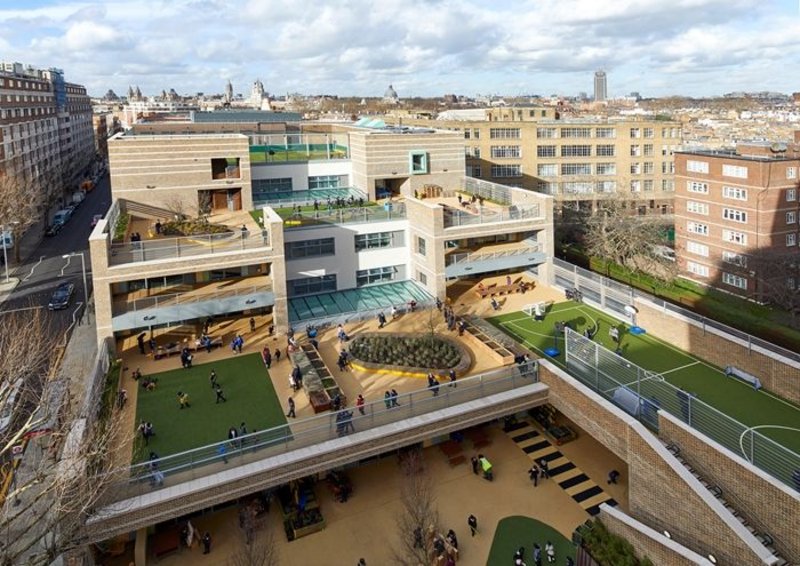 Marlborough Primary School, Chelsea.

Credit: Paul Riddle
Dixon Jones for the Royal Borough of Kensington & Chelsea
Contract value: Confidential
GIA: 4,905m²
This is a school that wonderfully defines a school culture arranged around day-lit interiors and external play space. Teaching areas surround places of congregation, linked to a central stair and bridge. Orientation and connections are carefully orchestrated to ensure the daily life of both teacher and student are enhanced.
A series of levels and variable screens allow for different scales of event, and steps and an internal ramp offer places to rest and a dynamic experience throughout the centre of the plan.
Circulation routes are kept short and active with shared learning spaces creating a happy hierarchy of places for learning with views to the outside. Long views prevent an institutionalised feel and create variety in a school day. A games area on the roof is enjoyed by other users out of hours.

Readable, fresh and distinctive, this is a school that will encourage pupils to play, learn and achieve.
See other winners in the RIBA Regional Awards – London: Community
---