Playful spaces with clear consideration of children's (and teachers') senses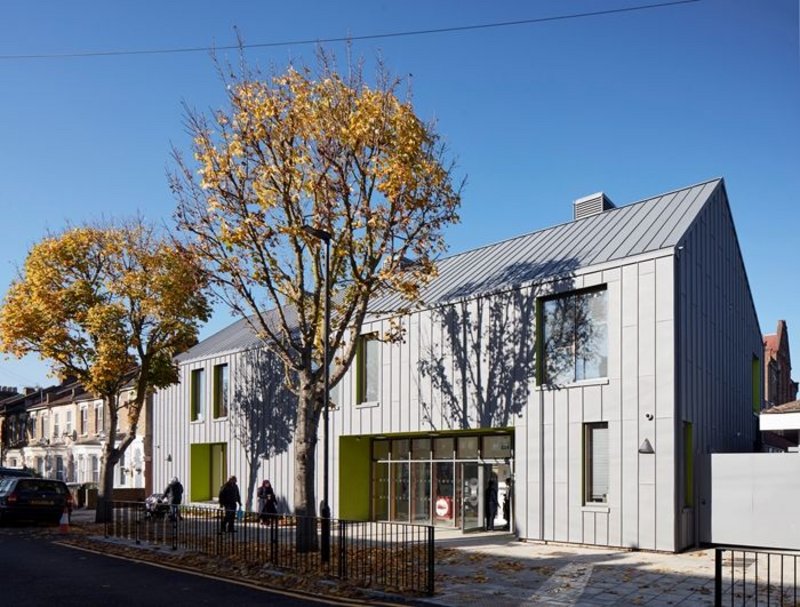 Sandringham Central at Sandringham Primary School, Newham.

Credit: VIEW
Walters & Cohen Architects for London Borough of Newham
Contract value: Confidential
Wider project cost £3.2m
GIA: 688.5m²
Sandringham Central is a new building and playground providing specialist nursery, pre-school and arts spaces for Sandringham Primary School. The architect's initial analysis and feasibility work extended the scope, ambition and potential of the building.
It embraces its location, echoing the form of the adjacent houses. Inside, a generous entrance area with window seating greets children and parents. The main nursery space is well proportioned and uses robust materials.
The dance, art and music rooms upstairs are reached via the playground, up a series of wide stepped terraces. The quality of finish is very good, and the attention to detail evident. The deliberate overlapping of nursery and primary school functions is cleverly handled. The finishes and spaces are playful with clear consideration of children's (and teachers') senses.
This project should contribute very positively to the education of many children for decades to come.
See more winners in the RIBA Regional Awards – London: Community
---