An almost Shaker-like aesthetic of lightness, simplicity and purity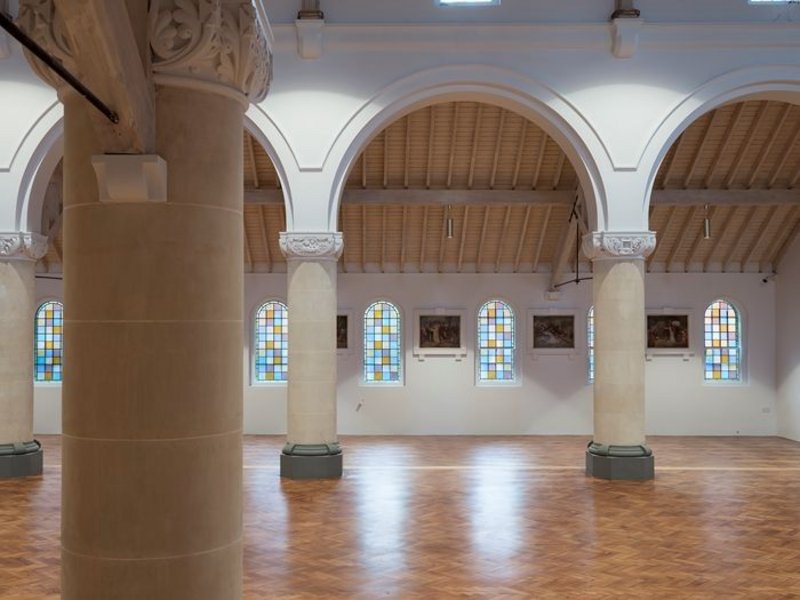 St Augustine's Church, Hammersmith.

Credit: John Maclean
Roz Barr Architects for The Order of St Augustine
Contract value: Confidential
GIA: 585m²
This project demonstrates how with simple moves and extraordinary care and attention an otherwise unprepossessing building can be transformed, in this case into a place with a calm, ethereal quality, wholly fitting for a sacred space.
Years of layers of paint and decoration were stripped from timber and masonry, with defects left exposed. This has created an almost Shaker-like aesthetic of lightness, simplicity and purity. New confession booths are delicately detailed to echo the form of the vaulted ceilings. The floor level of the altar was raised and reconfigured. The architect's fruitful collaboration with artisans and makers permeates this project.
Subtle restoration, combined with beautiful and accomplished detailing and the addition of exquisitely crafted sacred elements, has transformed a mediocre building into a place with a transcendental quality, expressed through the human effort of making simple things very special.
See more winners in the RIBA Regional Awards – London Community
---