Skilful and playful language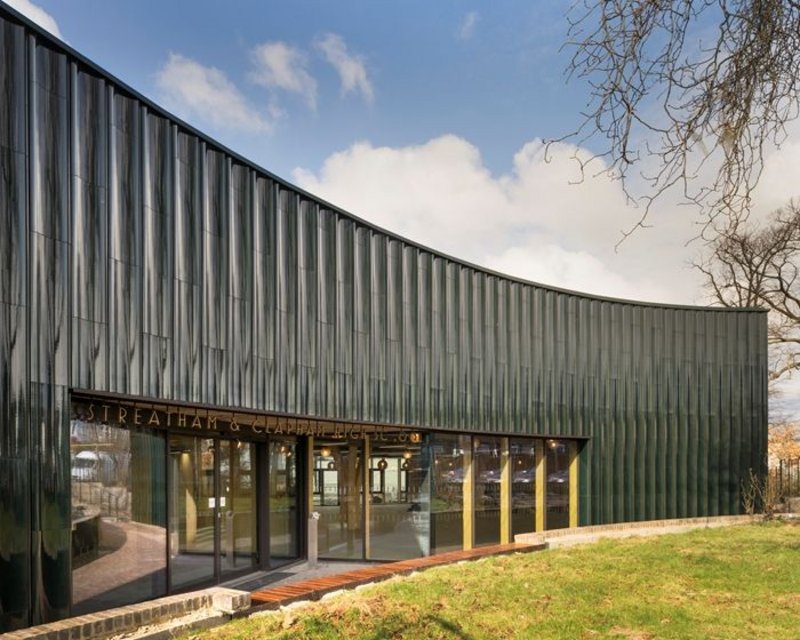 Streatham and Clapham High School phases 1 and 2.

Credit: Anthony Coleman
Cottrell and Vermeulen for The Girls' Day School Trust
Contract value: Confidential
GIA: 1,625m²
At this independent day school for girls, a new sixth form centre sits within a rooftop extension over the existing main school building while a ground floor extension houses a new school entrance and dining hall. The work included internal refurbishment and landscape.
The sixth form centre is a predominantly timber structure, book-ended by common and study spaces connected by a spine of well daylit classrooms, offices, a science laboratory and service spaces. Impressive tree-like cross-columns feature within study and common rooms. Stair towers connect the centre with the rest of the school.
The ground floor addition acts as a focal point in a more baroque language, enlivening the first point of contact with the school. Overall the architect has rationalised the arrangement and access, increased accommodation and made a face to the street with a skilful and playful language.
See more winners in the RIBA Regional Awards – London: Community
---