31/44 Architects used engaging and unusual design strategies to create a new house, reusing the steel frame of an existing agricultural shed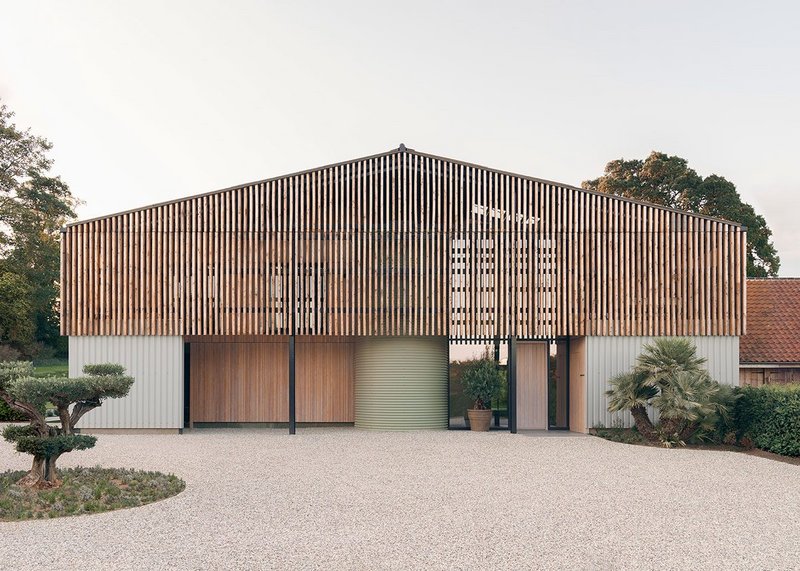 BlueSky Barn

Credit: Nick Dear
East RIBA Regional Award 2022
31/44 Architects with Taylor Made Space for private client
Contract value: Confidential
GIA: 440m2
Blue Sky Barn started out as a luxurious weekend house that became, over the Covid crisis, a permanent family home. The design has been able to adapt and mature to support that shift from fantasy to everyday living.
The new house has been created by reusing the steel frame of an existing agricultural shed. The enhanced fabric includes timber panels that cloak the structure at high level to present an inscrutable character to the outside. Inside, an in-situ concrete frame supports the primary bedroom suite above a pool.
Judges praised the engaging and unusual design strategies that have produced a scale of space that sometimes surprises.
While reuse of the barn provided embodied carbon benefits, the operational energy strategy takes advantage of the expansive surrounding site to include a ground source heat pump. Mechanical ventilation has been included only for the spa facilities.