Alder Brisco's art studio replaces a garage on the side of a Victorian house, featuring an inventive interplay of spaces and winning East RIBA Project Architect of the Year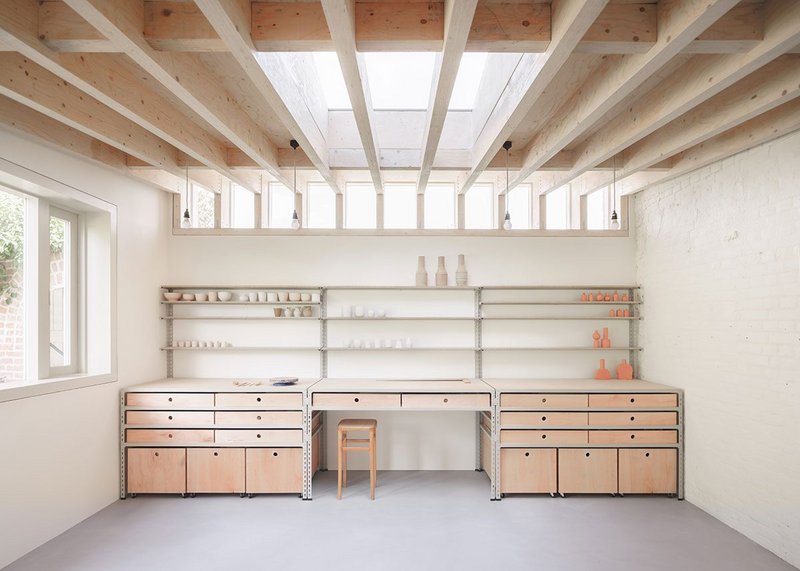 Studio Nencini

Credit: Nick Dearden
East RIBA Regional Award 2022
Alder Brisco (now Brisco Loran and James Alder Architect) for Confidential
Contract value: £95,000
GIA: 60m2
This simple, single-storey extension exudes a sense of great calm, demonstrating that delight can be found even in the most modest of projects.
The clients – two artists - commissioned Alder Brisco to create an art studio opening onto an enlarged kitchen to replace a garage on the side of a Victorian house in Norwich. As well as delivering the new spaces, the project rediscovered the gracious spirit of the original house, which had been obscured by later additions, and better reconnects the house to its garden.
An inventive interplay of spaces opens up an enfilade through the house that links the clients' two studios. The fabric thermal performance has been significantly uplifted while the use of timber and reclaimed bricks has assisted in reducing the project's whole-life carbon impact.