A single-storey extension to a Victorian terrace by Butcher Bayley ensured the whole house was considered and integrated into a bravura intervention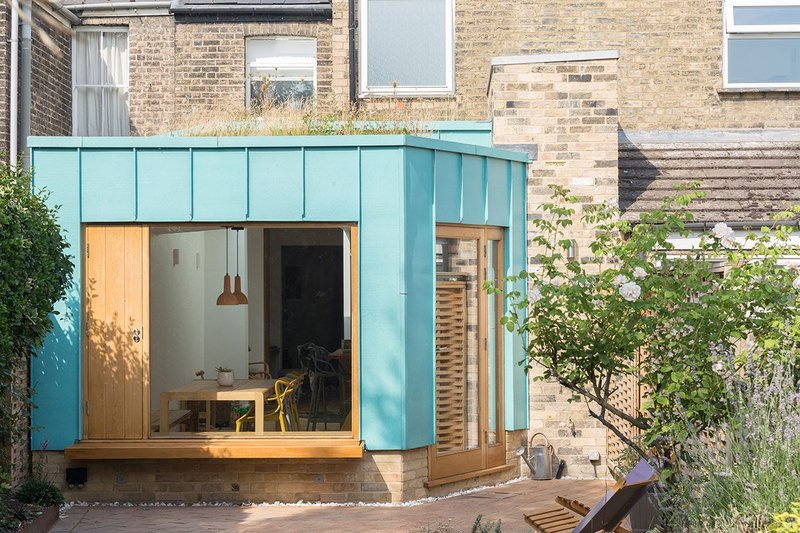 Copper House

Credit: Matthew Smith
East RIBA Regional Award 2022
Butcher Bayley Architects for private client
Contract value: Confidential
GIA: 127m2
This single-storey extension to a Victorian terrace in central Cambridge demonstrates the creative value a good architect can bring to the simplest project.
What impresses here is that the practice has ensured that the whole house has been considered and integrated into a bravura intervention. This opens up the cellular spaces of the original dwelling into a sequence that supports contemporary family life.
With limited means, the architects picked the right elements to focus on. A strong collaboration with the client helped select good materials and critical areas of craftsmanship such as the patinated copper external cladding and terracotta tiles from the client's native Italy.
Light is dropped in at tactical points, dramatising moments like standing at the sink. The new room opens the house up to the garden – reportedly a godsend during lockdown.