Cottrell & Vermeulen's latest project for Brentwood School adds two new beautifully crafted buildings with bold and playful colours and motifs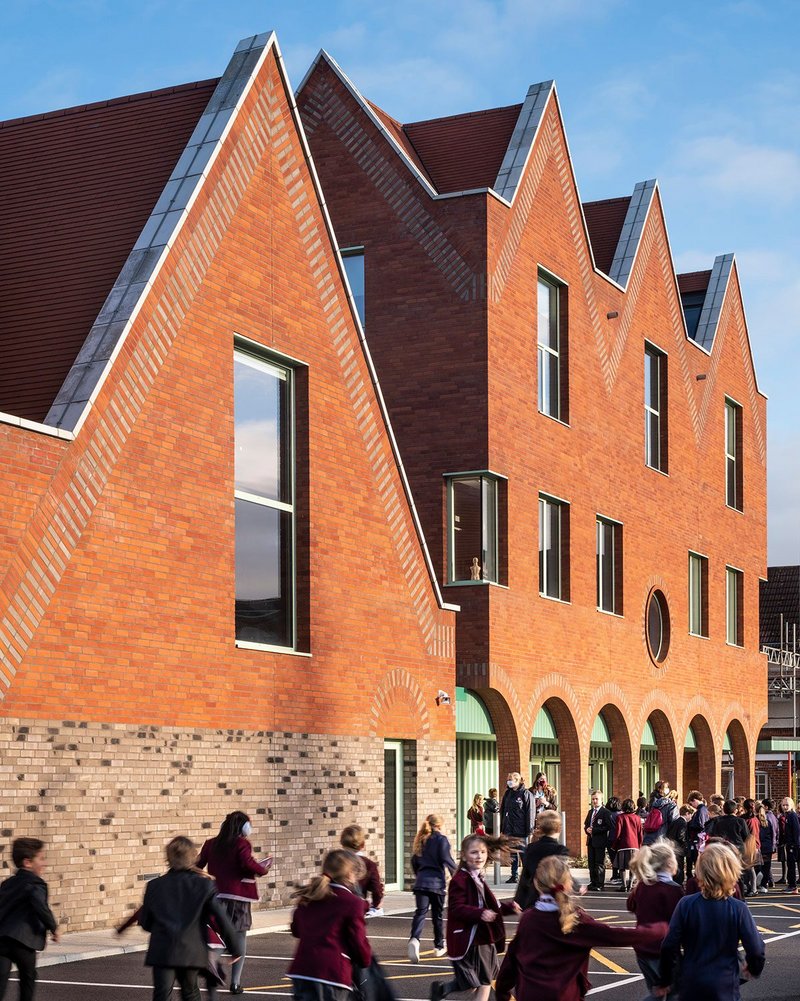 Brentwood Preparatory School

Credit: Anthony Coleman
East RIBA Regional Award 2022
Cottrell & Vermeulen Architecture for Brentwood School
Contract value: Confidential
GIA: 1,843m2
A new preparatory school continues Cottrell & Vermeulen Architecture's fruitful, 15-year relationship with Brentwood School in Essex.
The latest project takes on a collection of existing structures and spaces, adding two significant new buildings into the mix. A sheltering spine threads together the disparate buildings, sometimes manifest as a canopy, sometimes as an arcade.
A new teaching block provides a reception to the preparatory school, with specialist teaching spaces on each of the upper two floors around a central hall. Supporting ancillary, circulation and storage spaces are cleverly tucked into the plan. The teaching block's sister building provides a multi-purpose hall, with an independent sheltered entrance that allows for community use.
Each building is beautifully crafted with bold and playful colours and motifs, and a materials palette referencing other buildings around the site.