Blee Halligan's new-build family house offers a frame for living that is full of variety, delighting its young family who have been named RIBA East Midlands Client of the Year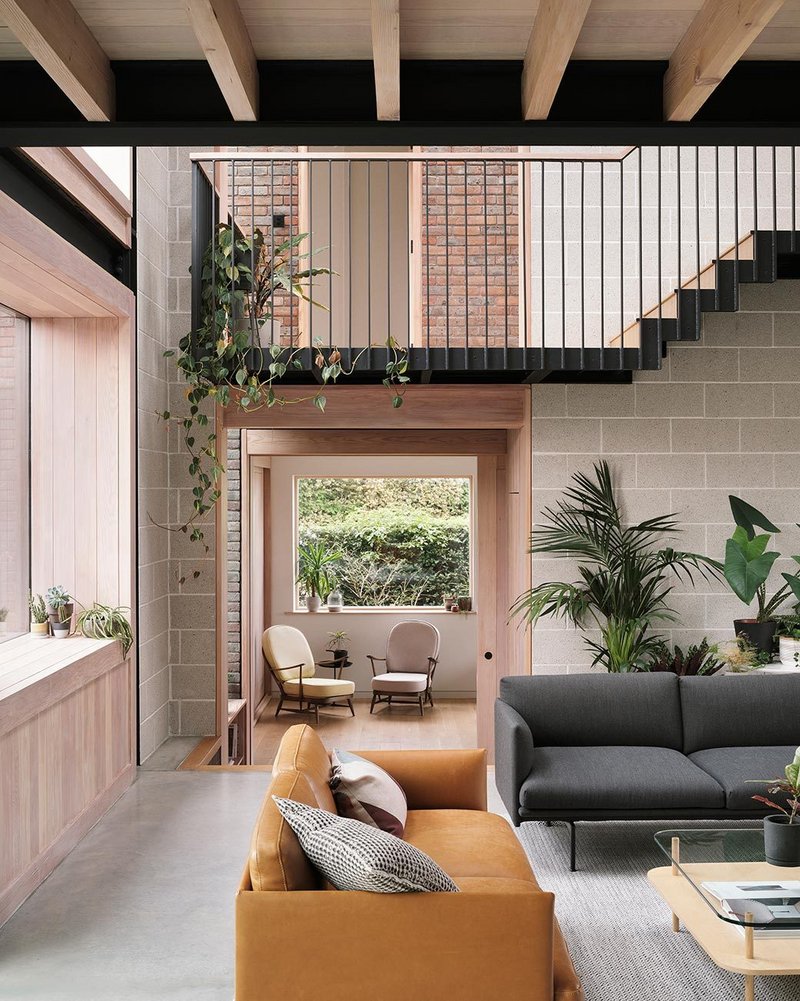 Derwent Valley Villa.

Credit: Henry Woide
East Midlands RIBA Regional Award 2022
Blee Halligan for private client
Contract value: Confidential
GIA: 407m2
The design of this new-build family house has risen to the opportunities of the immediate landscape in a relaxed and assured manner, offering a frame for living that is full of variety.
The house has been deliberately pulled apart, pinning the entry court and guest wing in the south-east corner, while pushing the main living spaces to the north-west. In doing so the plan is orchestrated as a series of axial routes that always end in framed views of the landscape beyond.
This includes a promenade from entry all the way to a spectacular willow seen beyond the main living room, passing through garden courts on either side of the glazed link that separates the wings.
It is a house full of circuits, with options that clearly delight the young family.