Chiles Evans + Care Architects' renovation and extension of a 1967 experimental house introduces a number of measures to boost its sustainability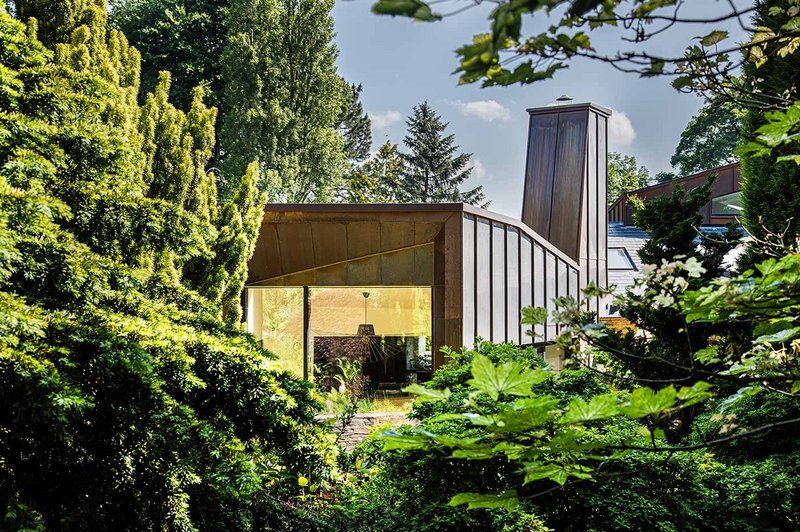 Ravine House.

Credit: Dug Wilder
East Midlands RIBA Regional Award 2022
Chiles Evans + Care Architects for private client
Contract value: Confidential
GIA: 410m2
Designed in 1967, this quirky experimental house lacked both central heating and insulation. This exemplary renovation and extension integrates sustainable practice with respectful yet inventive renewal.
The architects have taken their clients on a journey of discovery, tracking construction details back variously to the influence of Frank Lloyd Wright, an early use of double glazing, and mid-century modern furniture and fittings. Painstaking research determined the restoration or replacement of fittings and furnishings.
The new garden room is one of the most enjoyable spaces in the house, fitting easily into the copper-clad angles and undulating glazed bays of the original design.
Introduction of a geothermal borehole, solar panels and MVHR along with high-performance insulation, triple glazing and an airtight skin reduced energy consumption and enabled the house to go off the mains gas and water supply. The judges singled out project architect Claire Kemp for praise.