Will Gamble Architects' extension to a listed Victorian house inventively reuses existing structures with reclaimed and up-cycled materials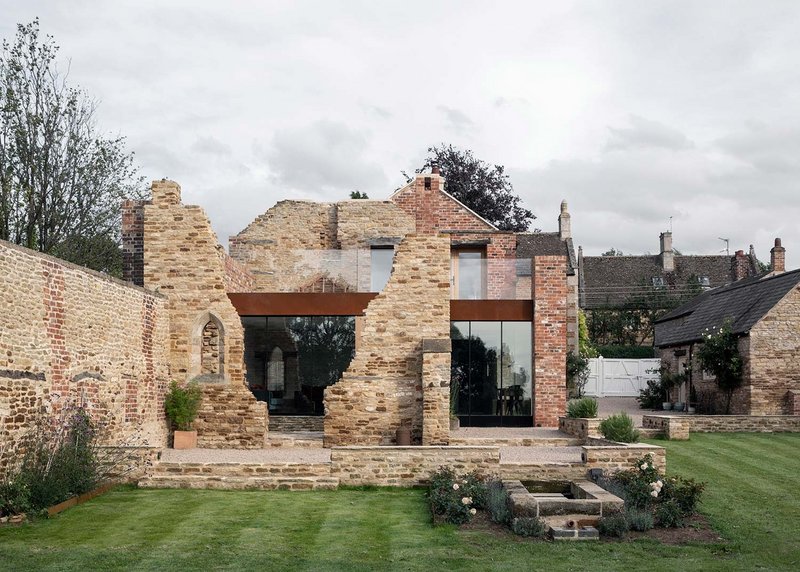 The Parchment Works.

Credit: Johan Dehlin
East Midlands RIBA Regional Award 2022
Will Gamble Architects for private client
Contract value: Confidential
GIA: 139m2
This delightful rear extension to a Grade II listed Victorian house is full of surprises, with the incorporation of a disused cattle shed and the ruined walls of a historic parchment factory.
Instead of demolishing the ruin as initially intended, the architect discreetly inserted new living rooms and a bedroom as a lightweight skin inside the ruined walls, leaving the massive stone and brick walls to dominate the external expression.
The jury enjoyed the rich variety of experiences available in such a small extension, where each room and external area offers many different ways to use this part of the house. Of particular note is the elegance of material junctions in all places where new and old meet.
The architect has combined inventive reuse of existing structures with reclaimed and up-cycled materials to create an exemplar of conservation practice.