Niall McLaughlin Architects' library has an exquisitely detailed horizontal engineered timber structure as well as exceptional environmental credentials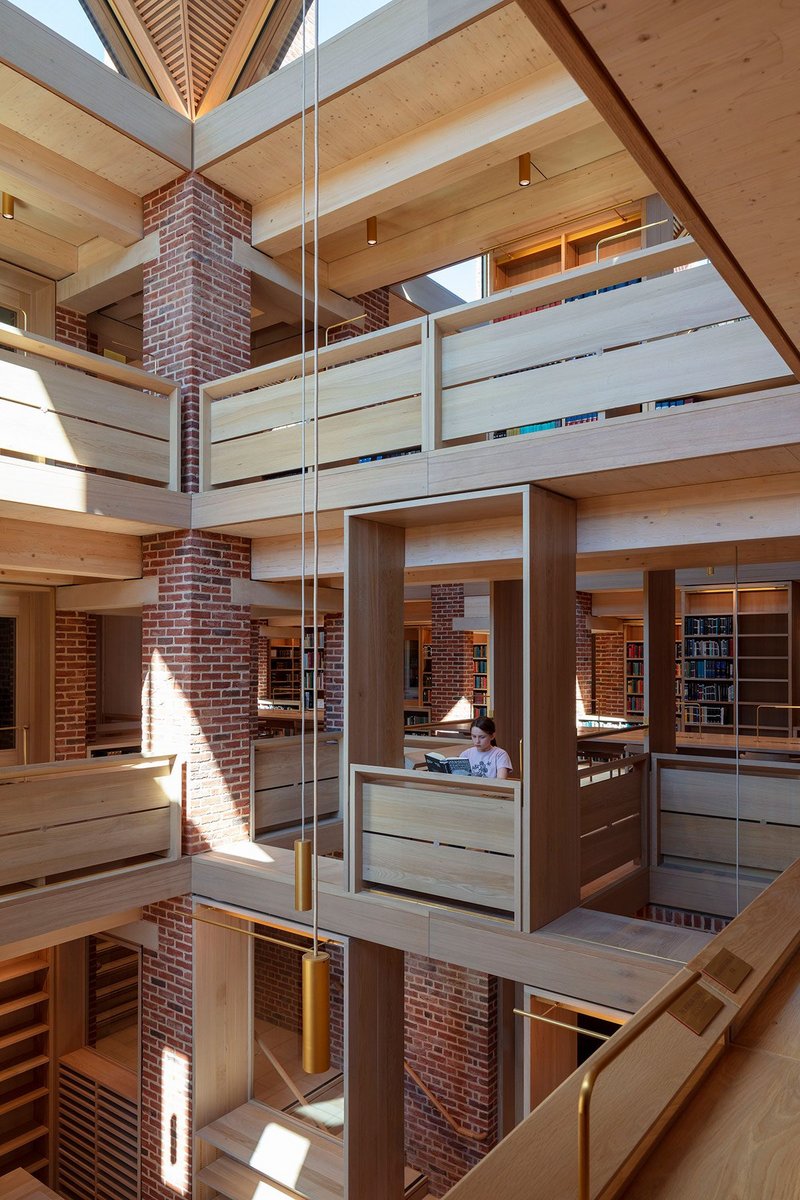 Magdalene College Library

Credit: Nick Kane
East RIBA Regional Award 2022
Niall McLaughlin Architects for Magdalene College
Contract value: Confidential
GIA: 1,525m2
Briefed to create a college library with a lifespan of 400 years, Niall McLaughlin Architects has risen to the challenge with this deft and inspiring temple to learning.
The library combines load-bearing brickwork with exquisitely detailed horizontal engineered timber structure to establish a lofty, surprisingly vertical space. The design has been strongly influenced by the requirements to passively light and naturally ventilate the spaces, leading to the inclusion of distinctive roof lanterns and stack effect ventilation chimneys.
An extraordinary sense of space pervades, like inhabiting a hugely luxurious treehouse. As with the best of the city's many libraries, a great diversity of spaces to read and work are established.
The library demonstrates exceptional engagement with environmental design principles and is one of the top submissions for energy performance and whole-life carbon considerations.