Nissan Richards' combination of architectural design and interpretive and conservation expertise works to help visitors comprehend this deeply significant historical landscape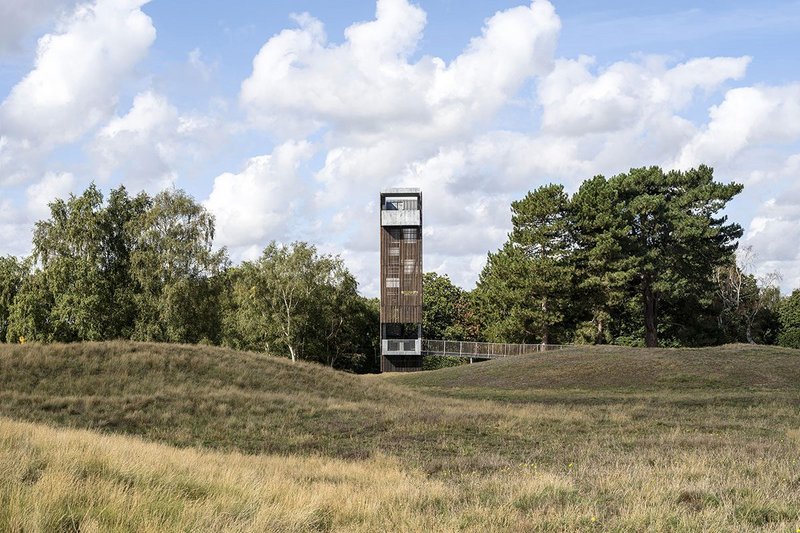 Sutton Hoo

Credit: Gareth Gardner
East RIBA Regional Award 2022
Nissen Richards Studio for National Trust
Contract value: Confidential
GIA: 990m2
This is an extremely brave piece of commissioning by the National Trust, which detected a lack in the ability of visitors to Sutton Hoo to comprehend this deeply significant historical landscape.
Nissan Richards Studio's combination of architectural design and interpretive and conservation expertise enabled them to develop a narrative walk from site entrance through to the burial mounds, while also refreshing the various moments encountered along the way. As well as a bold new tower giving views over the whole burial mound site, their work has involved a refresh of the existing visitor centre and its exhibits, and a recasting of Tranmer House, the original house on the property.
The tower is built using a rich palette of galvanised steel panels and frame overclad with a charred larch boarding rainscreen.