WGP Architects' project establishes a series of spaces for community engagement and performance, winning its backers the East RIBA Client of the Year award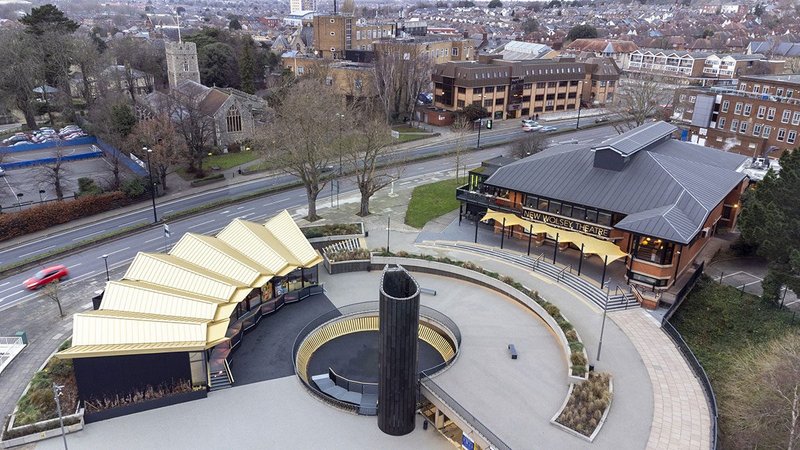 NW2 Participation Building and Theatre Square

Credit: Peter Cook
East RIBA Regional Award 2022
WGP Architects for Charterhouse Investments with New Wolsey Theatre
Contract value: Confidential
GIA: 300m2
The NW2 Participation Building shows how even the most unpromising municipal locations can be brought back into a proper civic dialogue.
Located on the top layer of a spiral car park ramp, the project establishes a series of spaces for community engagement and performance. A pleated gold roof canopy and black rubber-clad walls enclose a central public arena, giving shelter to the forecourt of the New Wolsey Theatre and creating the conditions for public performance and other events in the round.
The jury commended Sarah Holmes, chief executive of the New Wolsey Theatre, for seeing the potential of the scheme and ensuring it happened. This project packs a punch, transforming an unpromising part of Ipswich into a place that is gathering interest and energy.