A new housing scheme enabled the building of a primary school, which challenges education and environmental norms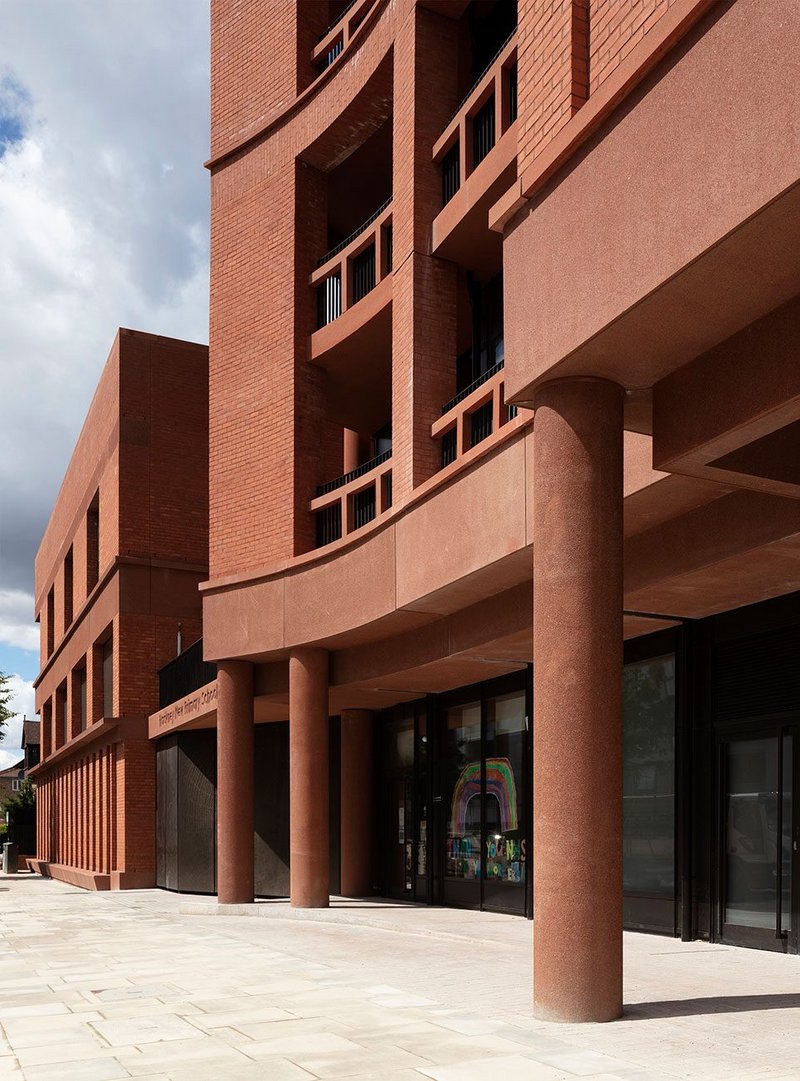 Hackney New Primary School and 333 Kingsland Road.

Credit: Nick Kane
Henley Halebrown for Downham Road Ltd. (JV)
Contract value: £26m 
GIA: 8,500m² 
Cost per m²: £3,059
Hackney New Primary School is an sculptural pink brute, punctuating a busy junction with a certain civic pride. The school was enabled by a new housing block, on a single tight urban site. It size challenges educational and environmental norms, with the elimination of internal corridors forming an inner world of a closely knit courtyard and classrooms around a courtyard.
The homes will be ultimately 100% affordable housing with a penthouse quality, wide vistas and generous outside spaces sheltered by a robust concrete loggia. Its 10 storeys are served by an octagonal oculus staircase. The facade is delightfully high-quality, with a solid street presence. The apartment building touches the pavement in a well-mannered way, with a welcoming colonnade giving space to the public realm and a sense of place to the shop fronts.
This is conceptually rigorous and notable architectural response.