Primary school in Silvertown, London docklands, is a joyful and inspiring two form entry school at the heart of the Royal Wharf masterplan and community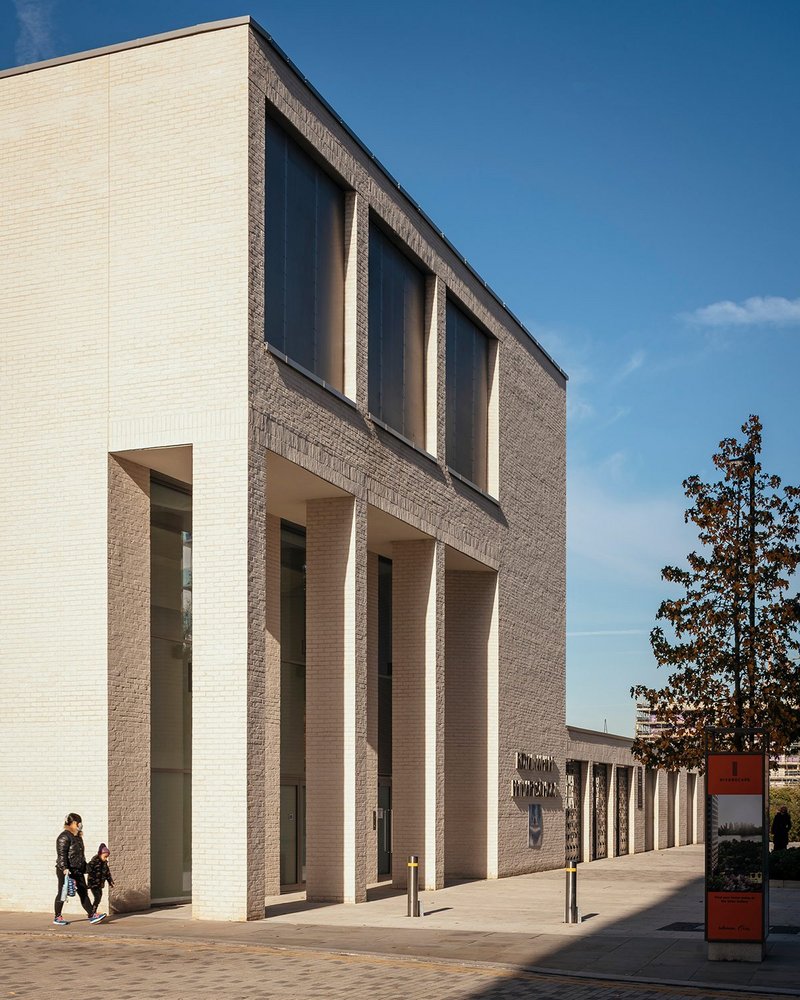 Royal Wharf Primary School

Credit: Jim Stephenson
Feilden Clegg Bradley Studios for Oxley Holdings
Contract value: £9,500,000 
GIA: 2881m2 
Cost per m2: £3297
This joyful and inspiring two form entry school commands an important urban site at the heart of the Royal Wharf masterplan and community. Externally, the tall porticoed entrance does justice to its civic setting, while honey-coloured brick, playful windows, and decorative metalwork hint at the fun to be had inside.
Arranged with classrooms over three storeys, the internal layout is clear and legible. At the heart of the circulation is an amphitheatre of stacked seating, used variously as a theatre, meeting place, or somewhere to sit. Incidental break-out spaces for non-curriculum learning are distributed around the building.
All the spaces are light and airy, radiating a real sense of happiness and freshness throughout. When the jury visited, pupils were engaged and well behaved, and seemed to be enjoying their new surroundings.