Carmody Groarke has delivered a welcoming entrance as part of a refurbishment of the British Film Institute's home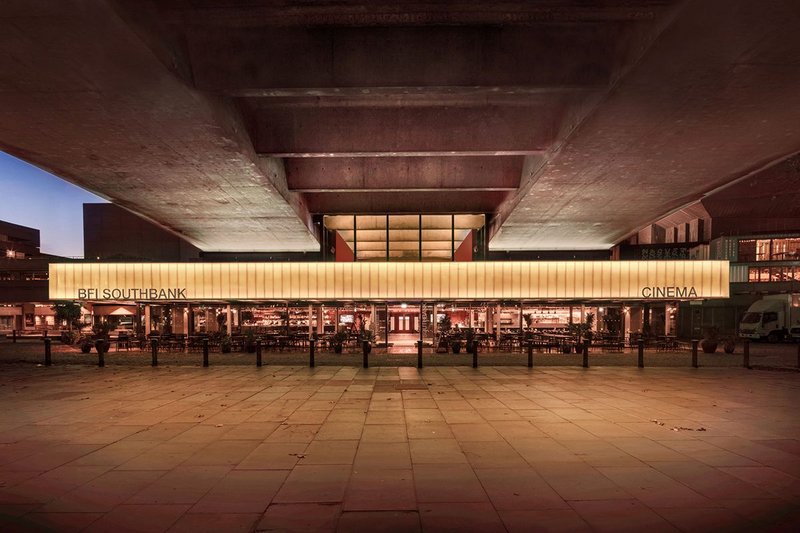 BFI Riverfront.

Credit: Luke Hayes
Carmody Groarke for British Film Institute (BFI)
Contract value: Confidential
GIA: 940m2
Carmody Groarke has delivered a new identity and welcoming entrance as part of a refurbishment of the British Film Institute's Southbank home.
A grand canopy of cast fibreglass now glows boldly like a cinema screen, announcing the building's presence amongst its neighbouring arts venues.
The intervention exposes the gigantic concrete rib structure of the underside of Waterloo Bridge which arches above, making it visible from the ground and first floors.
A revised layout modernises the hospitality spaces at pavement level as well as providing a new bar and first-floor terrace. The interior of the new rooms is deliberately dark, brooding, and atmospheric.
Judges praised the project as an exemplar of a modern intervention that subtly enhances the appreciation, experience and understanding of a complex and layered heritage setting.