CarverHaggard has added new timber-framed storeys directly on to the community arts organisation's existing building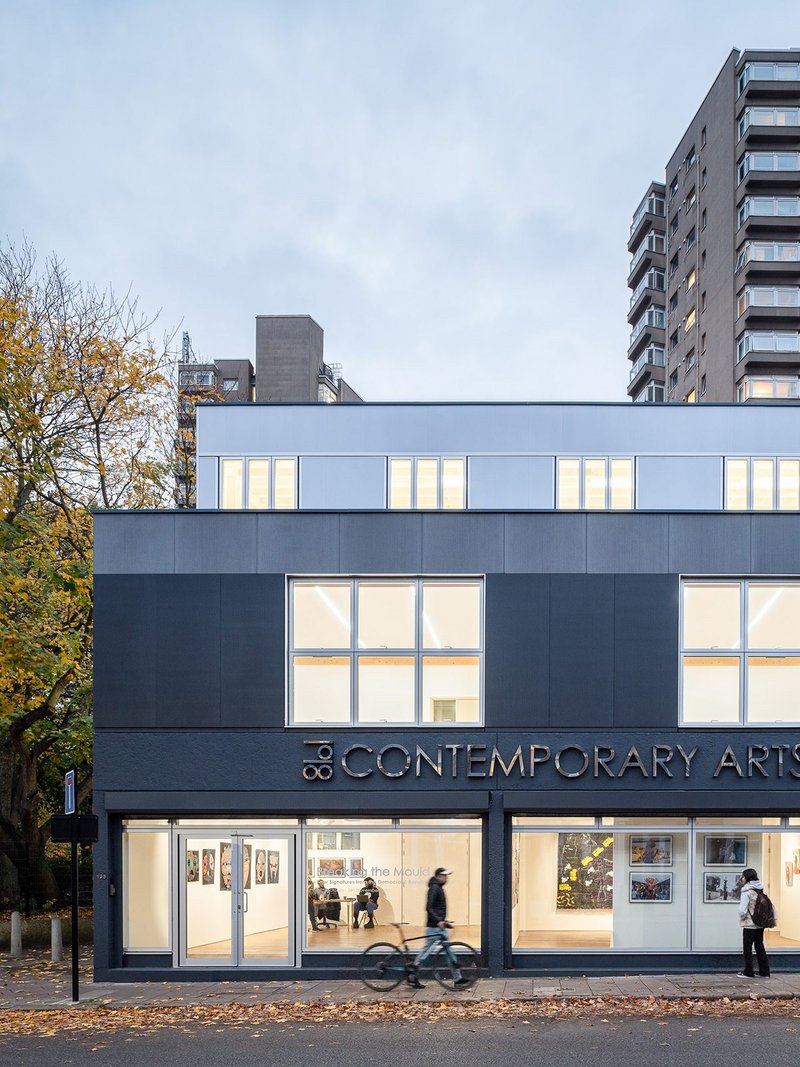 198 Contemporary Arts and Learning.

Credit: Francesco Russo
CarverHaggard for 198 Contemporary Arts and Learning
Contract value: Confidential
GIA: 662m2
This cost-effective retrofit and upward expansion creates an exemplary range of new spaces for 198 Contemporary Arts & Learning, a community-led visual arts organisation in Brixton.
The single-storey concrete 'shop' has been retained and refurbished with two new timber-framed storeys built directly onto the existing structure. The new addition is treated as a 'big house', influenced by local corner buildings and public houses. The silhouette and materials reflect both the brutalism of the neighbouring 1960s estate and the brick and stucco panels of the Victorian terraced houses opposite.
The ground floor has been stripped back to its concrete structure, with new openings cut into cross-walls to make an enfilade of generous galleries. The first floor hosts affordable workspace for activists, artists and a team of community nurses, while a studio on the second floor hosts education and outreach activities.