Lifschutz Davidson Sandilands's 16-storey building combines a hotel with flexible office space, crowned with a winter garden, restaurant, and sky-bar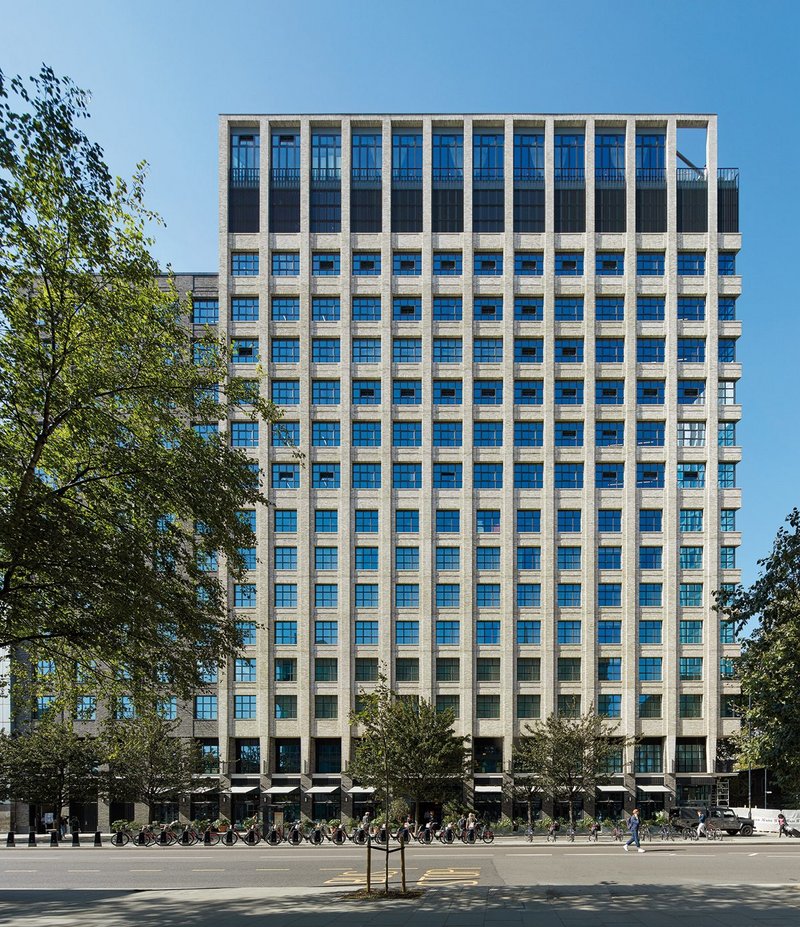 The Hoxton.

Credit: Paul Riddle
Lifschutz Davidson Sandilands for Ennismore
Contract value: Confidential
GIA: 14,106m2
The Hoxton, Southwark, is a slender, 16-storey building, integrating 192 hotel rooms, restaurants, bars and function rooms alongside 4,000m2 of flexible co-working office space. At street level, the project creates an active frontage to Blackfriars Road. At the top, the building is crowned with a winter garden, a restaurant, and a sky-bar with panoramic views over London.
The hybrid brief emerged through a number of iterations and different ownerships. To accommodate any future changes in the programme, the frame is designed with few columns and common floor to ceiling heights.
From a distance, the form of the building and articulation of the façades is bold and unapologetic, yet a closer look reveals fine brick detailing. The robust, pared-back architecture creates a clear identity and a sense of timelessness, adding clarity and legibility to a complex street scene.