Maccreanor Lavington's building produces a feeling of grandeur akin to a banqueting hall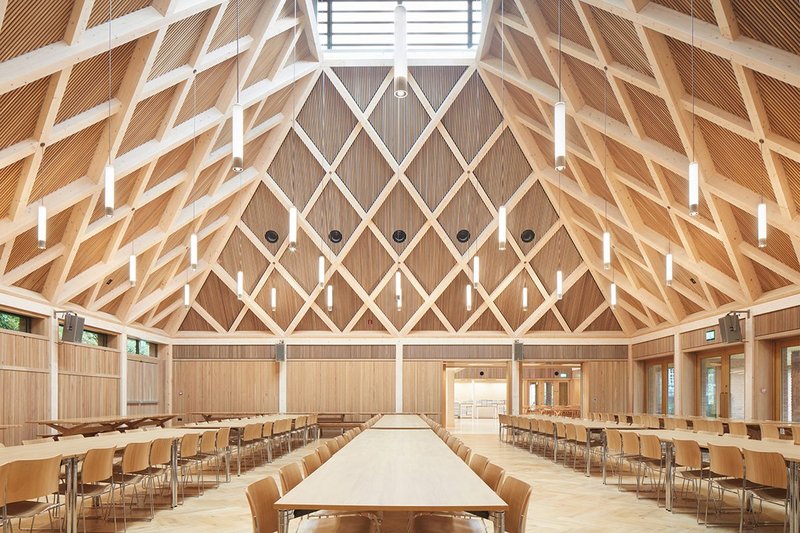 Ibstock Place school refectory.

Credit: Jack Hobhouse
Maccreanor Lavington for Ibstock Place School
Contract value: Confidential
GIA: 1924m2
With its criss-cross glulam structure crowned with glazed lanterns, this grand refectory has become the heart of the Ibstock Place School campus.
Maccreanor Lavington's carefully crafted design replaces existing piecemeal facilities, trebling floor space on the same footprint with the help of basement and mezzanine levels.
The new building provides three linked volumes housing a hall, servery and kitchen that can cater for up to 500 pupils and staff at a time. The ceiling is supported by Cross Laminated Timber panels to the outside and inset oak linings to the inside, producing a feeling of grandeur akin to a banqueting hall, combined with comfortable, acoustically controlled conditions.
Soft stock brick and plain clay roof tiles reference the old founding schoolhouse, conferring longevity and an established presence within the mature school grounds.