CAN has fully upgraded a semi-derelict Edwardian house, both spatially and thermally, creating an extra bedroom and a rear extension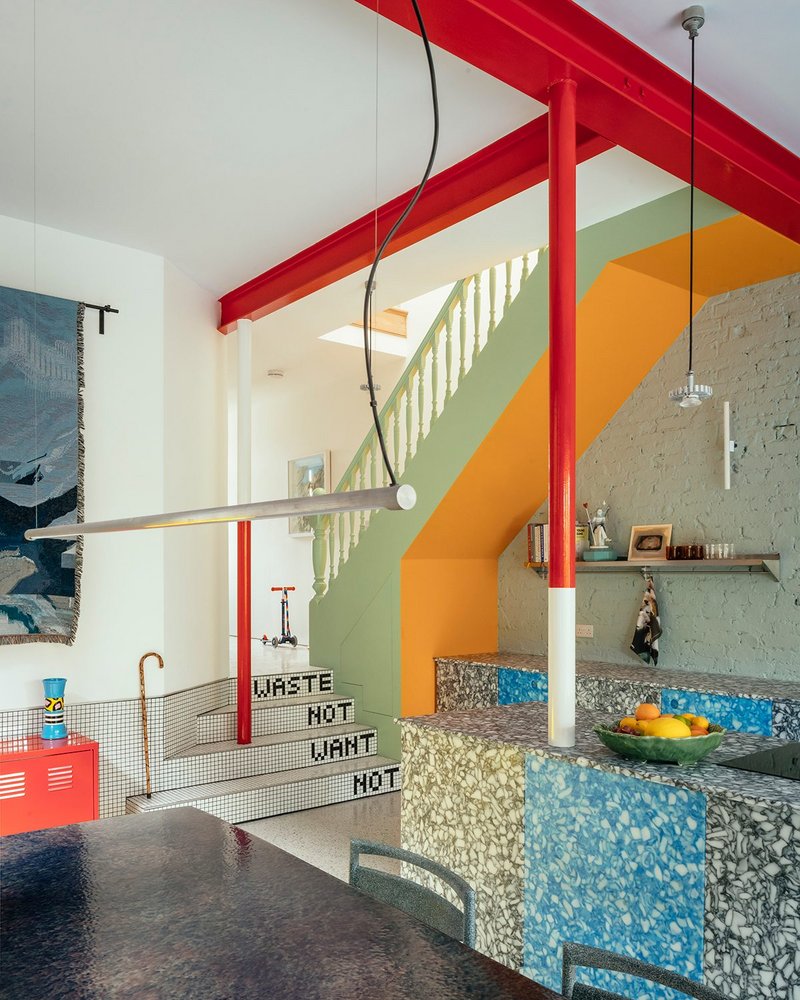 Mountain View.

Credit: Jim Stephenson
CAN for private client
Contract value: £220,000
GIA: 150m2
Cost per m2: £1,467
Mountain View is a bold and colourful transformation of a semi-detached Edwardian house. The project weaves together highly personal motifs and themes. A scene in the film Trainspotting, for example, inspired the ruined walls and columns that mark the transition between the old house and new extension. The mountain of the rear extension roof references images of the Matterhorn Bobsleds Ride at Disneyland under construction, whilst the exposed laser-cut trusses in the extension are a nod to high-tech architecture.
The semi-derelict house has been fully upgraded both spatially and thermally, creating an extra bedroom on the reconfigured first floor as well as a rear extension. The house feels coherent, liveable and ultimately quite flexible.
This is an architecture that promotes individuality, expression and experimentation at a time when many projects of this type are an exercise in good taste and maximising financial value.