A new-build house by Surman Weston offers a variety of scales and spatial experiences including the 5m high upper level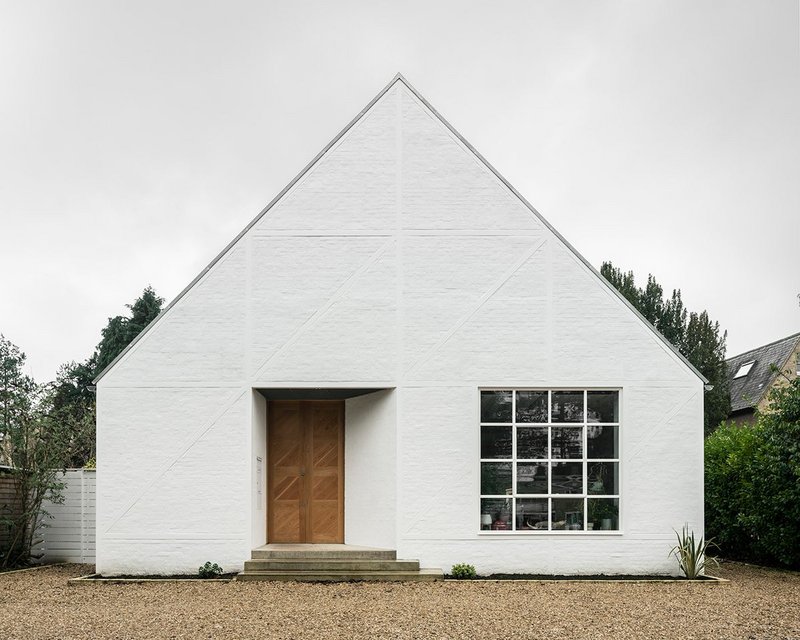 Surbiton Springs.

Credit: Johan Dehlin
Surman Weston for private client
Contract value: Confidential
GIA: 2642
This new-build suburban house successfully blends vernacular mock-Tudor and industrial aesthetics into a unique and appropriate hybrid.
With its traditional A-frame elevation, the house borrows the mock-Tudor language that is so ubiquitous to its locality but turns it on its head by expressing it in a steel frame – the materiality of modernity. The whiteness of the exterior continues a long tradition of modern white villas and civic buildings in the area dating back to the 1930s.
Internally, the plan offers a variety of scales and spatial experiences including the 5m high upper level, which has a peaceful, almost ecclesiastical quality.
Judges were particularly impressed with the clarity of the conceptual approach. The industrial materials have been handled with restraint to provide a calm and sophisticated set of domestic spaces within a modest budget.
London RIBA Regional Project of the Year Award 2022