AHMM has taken an under-used part of Camden Market and added a diverse range of buildings, squares and pedestrian routes, including a school and social housing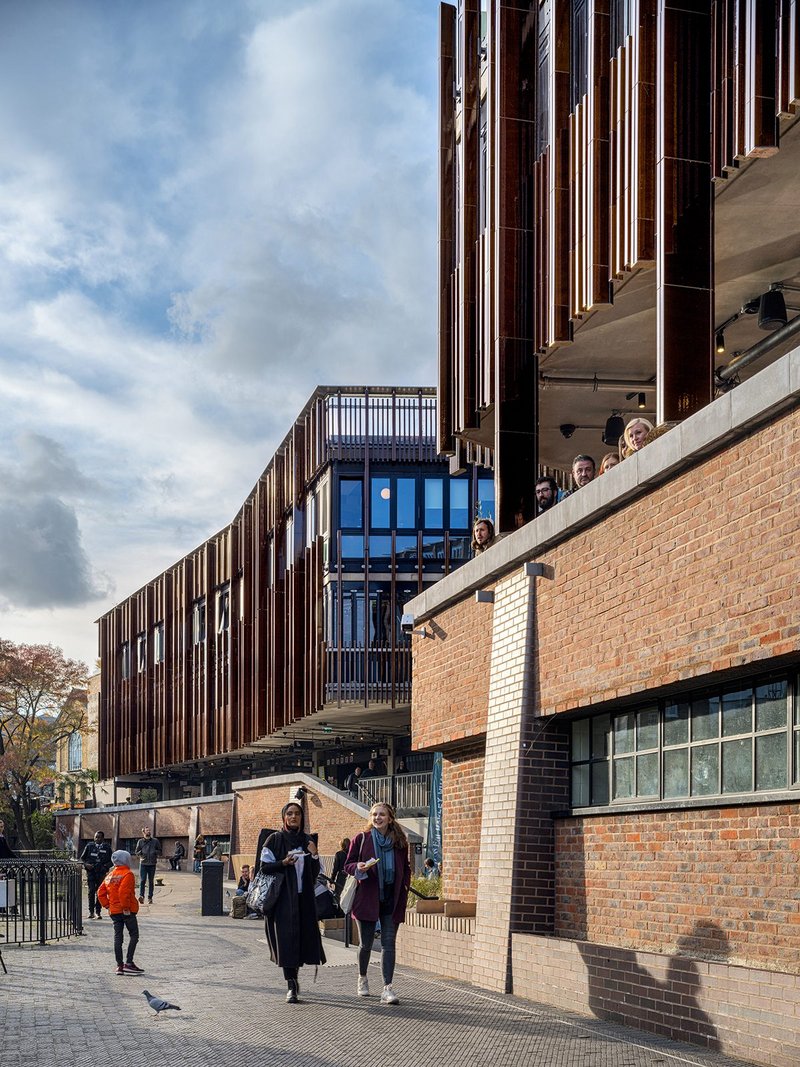 Hawley Wharf.

Credit: Timothy Soar
Allford Hall Monaghan Morris for LabTech
Contract value: £200m
GIA: 44,700m2
Cost per m2: £4,474
Located on the north bank of the Regent's Canal, Hawley Wharf is a masterplan-led redevelopment of an under-used part of Camden Market.
The architect has delivered a diverse range of buildings, squares and pedestrian routes through the site, which includes two lines of active railway arches. Attractions for visitors are clustered close to the canal, with community-orientated buildings to the north. Each building has its own character and skillfully responds to its context, with material selections and detailing enriched by references to Camden's industrial past.
The scheme delivers considerable social value, providing a new school and social housing in a central London location. Great placemaking has been achieved by integrating new spaces and buildings that will be useful and delightful for many years to come.