Floating on the Thames, architecturall ltd's dining and entertainment venue responds respectfully to its surroundings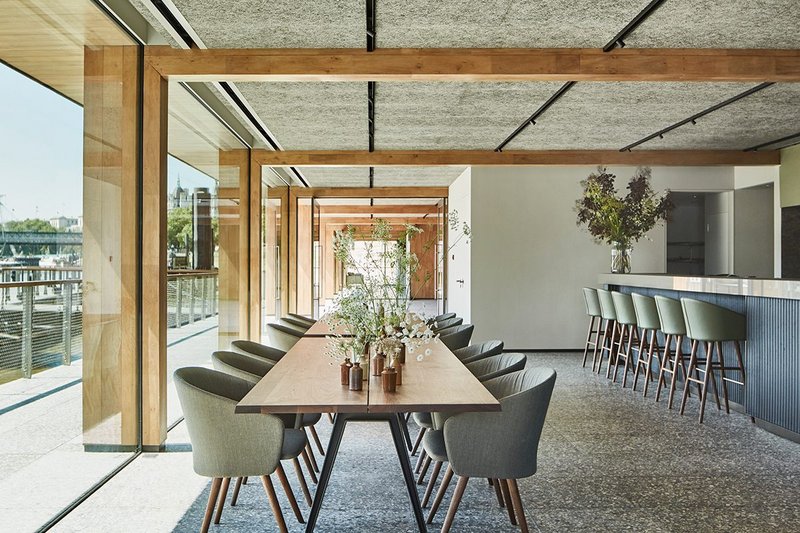 Woods Quay.

Credit: Dan Glasser
architecturall ltd with Bere Architects for private client
Contract value: Confidential
GIA: 385m2
Set on a pontoon between Cleopatra's Needle and Waterloo Bridge, Woods Quay is a new dining and entertainment venue at the embarkation point for river cruises operated by the client, and a home for its fleet.
Replacing a pub-boat, the floating building responds respectfully to its surroundings – unassuming but quietly confident. An elevation of charred timber faces the embankment, only revealing the interior when the doors are open. From the shore, a biodiverse sedum roof is also visible at low tide.
Visitors entering via a gangway find a well-planned space with pebble terrazzo floors that allude to the river's shingle beaches, and a warm, tactile palette of materials: oak structure, wood-wool board ceilings and timber linings. With three elevations fully glazed, however, the Thames remains the star attraction.