Hutchinson & Partners' reworking of a neoclassical 1920s office building sought a harmonious relationship between the old and the new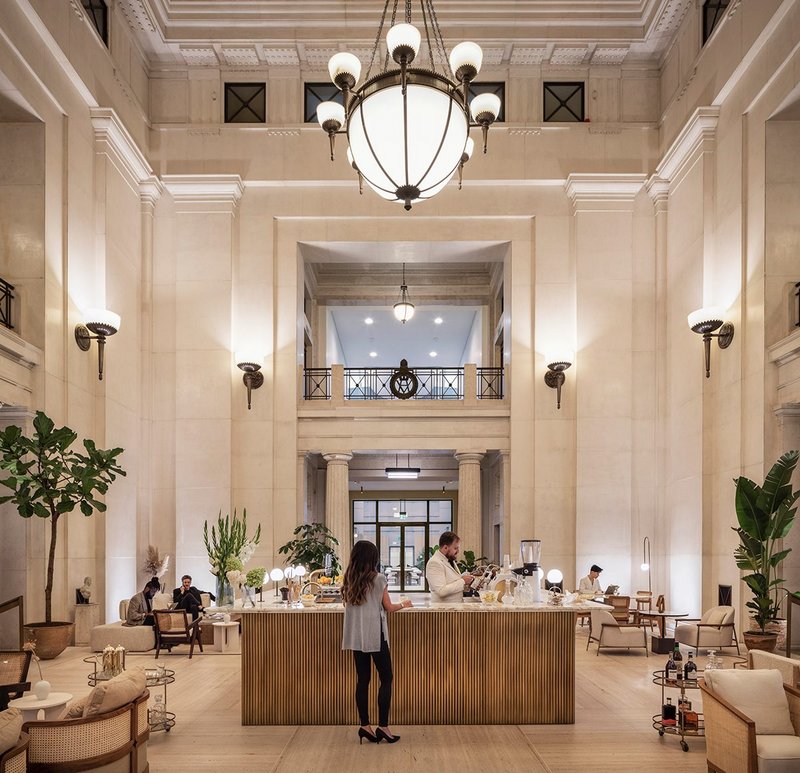 Victoria House.

Credit: Peter Guenzel
Hutchinson & Partners for LABS Group
Contract value: Confidential
GIA: 18,000m2
Built for an insurance company, the neoclassical Victoria House has undergone many changes since it was built in the 1920s – notably the meeting pods suspended in lightwells by Will Alsop.
Many of these layers of history are preserved in its latest reincarnation, which sought a harmonious relationship between the old and the new. Providing 25,000m2 of offices along with retail and hospitality spaces, the scheme reinstates the main entrance from Bloomsbury Square, with a newly accessible route to a public bar in the triple-height central hall.
New travertine, terrazzo, patinated brass and oak all complement the original architecture. Workspace is served by new glazed circulation spines, and designed for flexibility with exposed services. Enhancing the character of the listed building, new work is honest, well-considered and elegant.