Prewett Bizley Architects' renovations to an end-of-terrace mews house have reduced its energy consumption by 82 per cent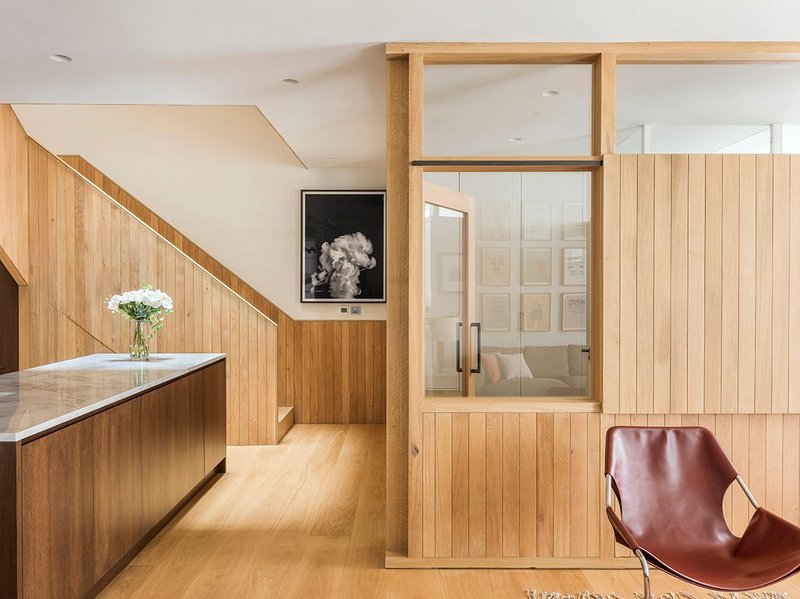 Mews House Retrofit.

Credit: Andrew Meredith
Prewett Bizley Architects for private client
Contract value: Confidential
GIA: 195m2
Renovations to an end-of-terrace mews house in west London produced an 82 per cent reduction in energy consumption, exceeding RIBA's 2025 targets for new-build houses even though its conservation area setting precluded measures such as photovoltaic panels.
External walls were lined with moisture-permeable insulating plaster, and new sash windows that use efficient framing and evacuated glass get close to the performance of triple glazing. The house is all-electric, with an air-source heat pump and mechanical ventilation with heat recovery in winter.
The embodied carbon cost of the retrofit will be offset by operational savings in three years. Interiors were confidently reworked around a beautiful timber staircase, visible through glazed screens on the middle floor.
Well used throughout, it is an exemplary family home with outstanding energy efficiency.