Loyn+Co's house offers fluidity, openness and flexibility, embracing the varying levels of its site in an Area of Outstanding Natural Beauty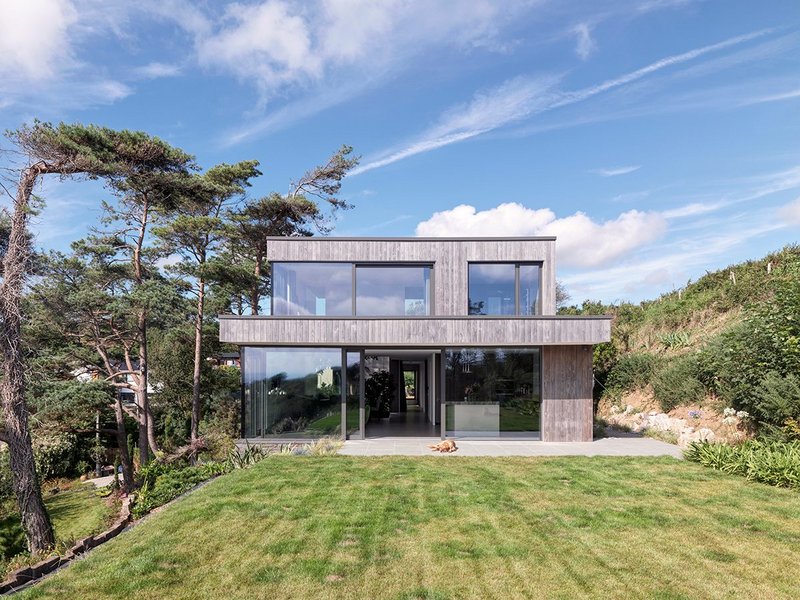 Private Residence.

Credit: Charles Hosea
Loyn+Co for private client
Contract value: Confidential
GIA: 357m2
This is a larger replacement house that has been relocated to maximise its setting. The judges were bowled over by its position among a magnificent standing of mature pine trees within an Area of Outstanding Natural Beauty, high on the coastline offering views to the sea.
The building hugs the site, embracing varying levels with a building line that twice steps back to soften into the landscape, alongside its stone and timber façade. The entrance is marked by the stone plinth and glazed two-storey atrium above that contains an internal garden planted with trees and palms – a centrepiece for the clients who are keen gardeners.
The internal layout follows a linear plan with rooms feeding off a central corridor. Sliding doors and large glazed areas offer fluidity, openness and create flexibility, as well as a light-filled house that connects inside and out.