Consarc Design Group has brought one of the finest examples of Northern Ireland railway architecture back to life, taking every opportunity to reduce carbon emissions, and winning RSUA awards for sustainability, living places and conservation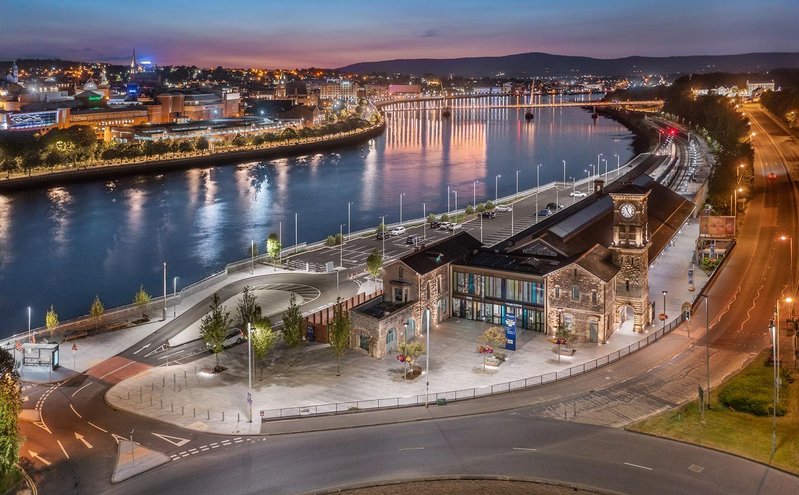 North West Multi Modal Transport Hub.

Credit: Patryk Sadowski
Consarc Design Group for Translink
Contract value: Confidential
GIA: 1,732m2
The North West Multi Modal Transport Hub has cultural, economic, environmental and social sustainability at its core. The 1873 listed structure is one of the finest examples of Northern Ireland railway architecture. It suffered bomb damage in the 1970s and fell into such disrepair that it was placed on the Buildings At Risk register.
This project brings it back to life, with every opportunity taken to unobtrusively reduce carbon emissions. The quality of the stonework restoration, particularly the decorative carvings, is impressive. The graceful steel roof, now double-glazed, stands as a wonderful act of preservation and enhancement. Other thermal upgrades were achieved through secondary glazing, roof and floor insulation and wall drylining. Photovoltaic panels and a ground source heat pump with heat recovery ventilation provide low-carbon energy.
The outdoor landscaping creates a civic welcome that has incorporated important connections to other green transport.