HLM Architects and Hall Black Douglas have created a three-storey main hospital entrance with distinct civic quality while issuing a clear welcome to all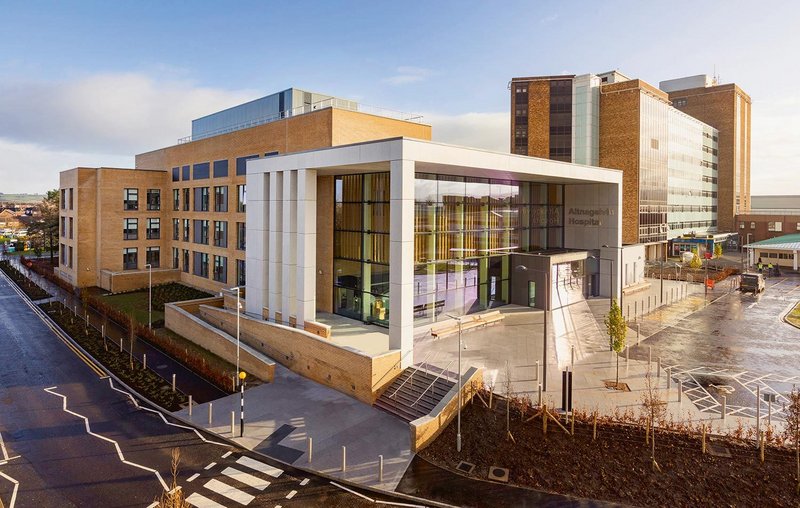 Altnagelvin Acute hospital.

Credit: Paul Lindsay
HLM Architects and Hall Black Douglas for Western Health & Social Care Trust
Contract value: £42m
GIA: 12,850m2
Cost per m2: £3,268
The North Wing development is a new addition to Altnagelvin Acute Hospital that has taken a disparate set of buildings, including a recent cancer centre and a 1960s tower block, and deftly tied them together.
It creates a three-storey main hospital entrance with distinct civic quality, clad in a white granite rainscreen that issues a clear welcome to all, as well as provides healthcare accommodation for 144 people. Vertical timber louvres and worn-yellow brick soften the glazed facade and give warmth to the light.
Accessible courtyards off the main thoroughfare offer oases of calm and bring in daylight and nature. Bedrooms are arranged in eight-bed clusters that maximise lines of vision from the staff base to facilitate patient observation. The building is an uplifting place for staff and rich in healing potential.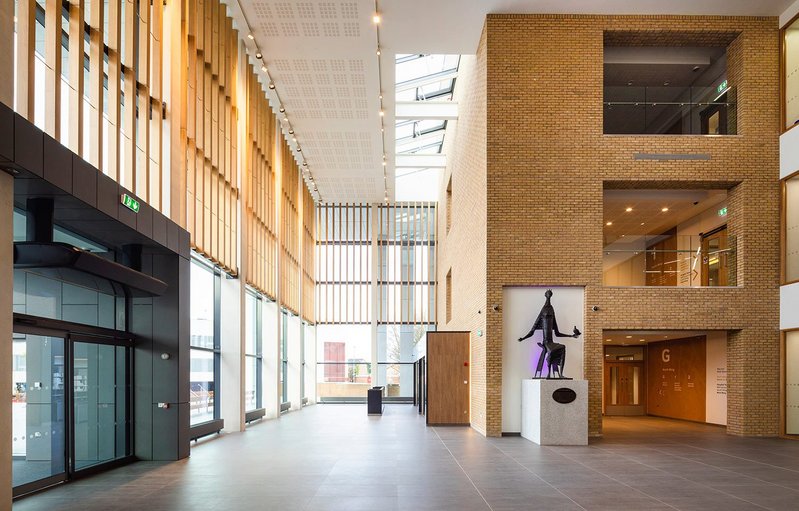 Altnagelvin Acute hospital.

Credit: Paul Lindsay