Cullinan Studio's house, featuring a long sloping span of exposed CLT over the main living spaces, won the South Regional Sustainability Award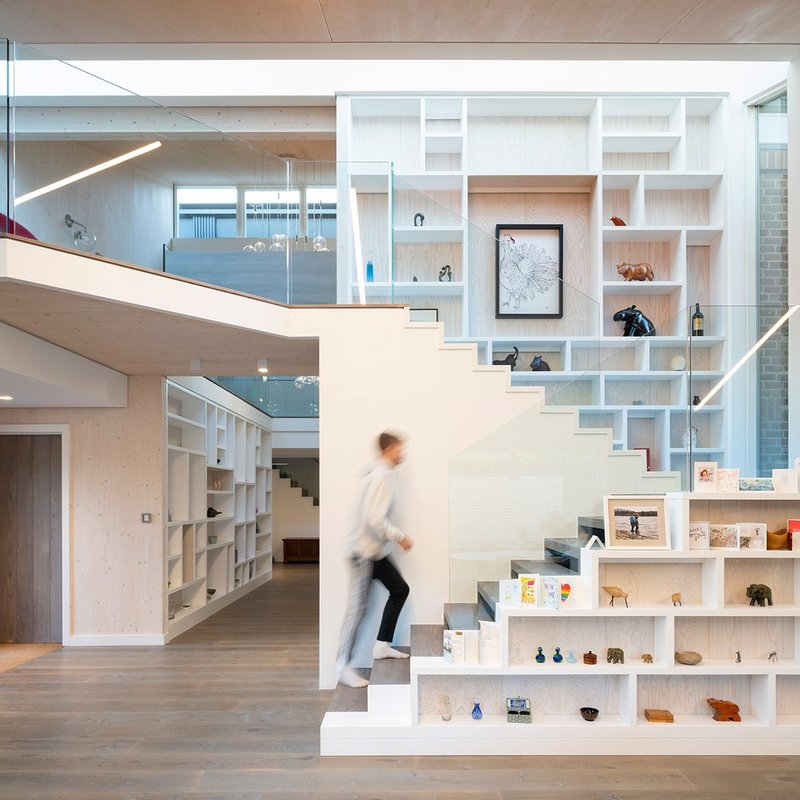 Push-Pull House

Credit: Jim Stephenson
Cullinan Studio for private client
GIA: 503m²
Push-Pull House is both confident and unassuming, a sophisticated formal statement that is also well-scaled and contextual. It is a pleasure to visit a building that is such a resolved three-dimensional composition.
There is clarity and rigour in both plan and section, as well as delight in the rich spatial experience at the heart of the house. The combination of 'push-pull' in plan, the butterfly roof in section and the use of clerestory glazing, brings secondary sources of daylight into many of the rooms without overlooking the neighbours.
Of special note is the long sloping span of exposed CLT over the main living spaces, which feels really present, and provides a rare example of the integration of material, structure and space. The CLT structure also sequesters CO2, and although designed around eight years ago, the project meets RIBA operational energy targets for 2025.