Excellent detailing and space planning make RX Architects' coastal building a naughty-but-nice gem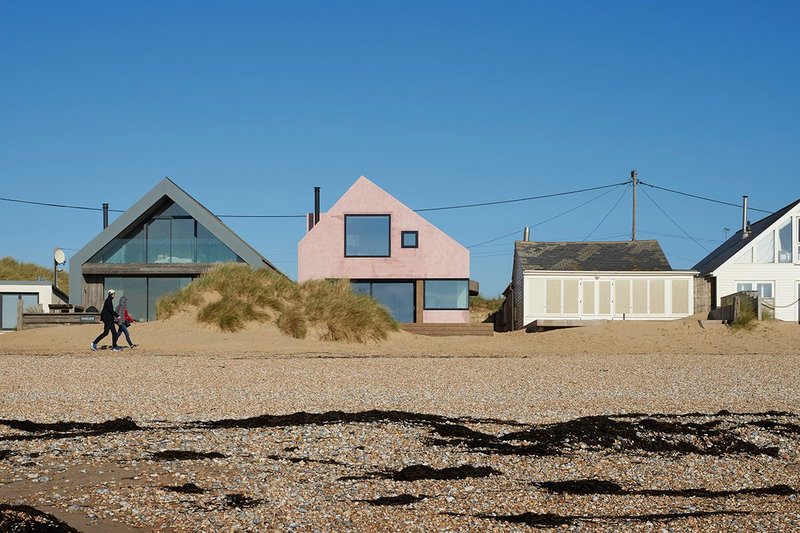 Seabreeze

Credit: Richard Chivers
RX Architects for private client
Contract value: Confidential
GIA: 178m²
This project is experimental and delightful – and pink! It has been designed to withstand the harsh coastal environment whilst still embracing the light-hearted pleasures of the English seaside.
Seabreeze can only be accessed – and could only be built – by driving along the beach. The house is a simple shape, an abstraction of the neighbouring buildings. The simplicity is enhanced by the omission of gutters and window ledges, which catch the sand. The windows are flush with the external faces – and it is here the experimental aspects come into play: the building has been externally finished in trowelled micro fibre concrete to create a sealed external envelope.
Excellent detailing and space planning means that the small size of the building is focused on harmonising the activities inside with the spectacular setting. This is a naughty-but-nice gem.