Tim Ronalds Architects' boys boarding house combines a skilful response to a complex brief with a confident piece of placemaking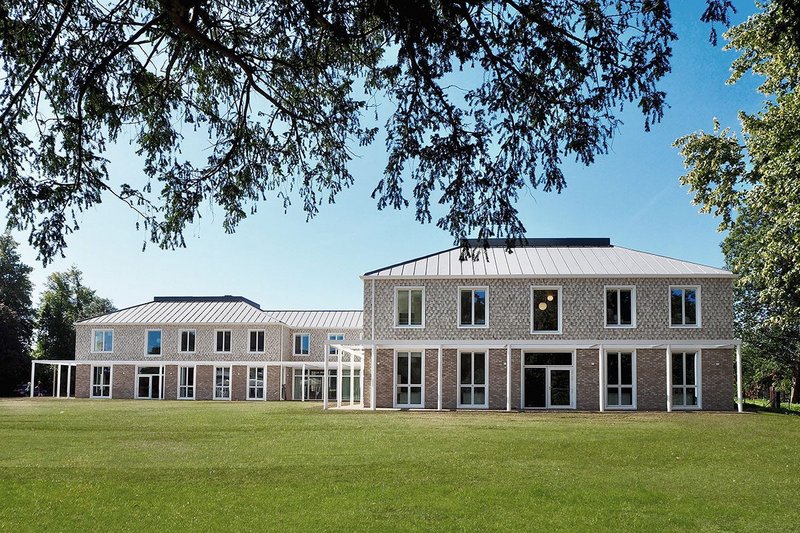 Aisher House, Sevenoaks School

Credit: Tim Ronalds Architects
Tim Ronalds Architects for Sevenoaks School Foundation
Contract value: Confidential
GIA: 2,367m²
This boys' boarding house combines a skilful response to a complex brief with a confident piece of placemaking. Split into three pavilions, it echoes the form and scale of the listed Victorian villa in front of which it sits.
Bespoke T-shape ceramic tiles were developed for the facade, giving a cadence of light and shade similar to that of the villa's stone walls. Facilities are spacious and comfortable, and linked together by generous communal spaces, the latter occupying most of the ground floor. Staff share the building, and the design cleverly allows their 'houses' to feel independent.
The boarding house seeks to use sustainable approaches: the structure is of CLT, on a thin concrete raft, which minimises embodied carbon: the house is all electric, has MVHR ventilation systems and its heat comes from an air source heat pump installation.