KKE's building is a weave of circulation spines, clusters of patient rooms, work spaces and landscaped courtyards. Thames Hospice won RIBA South Regional Client of the Year for the scheme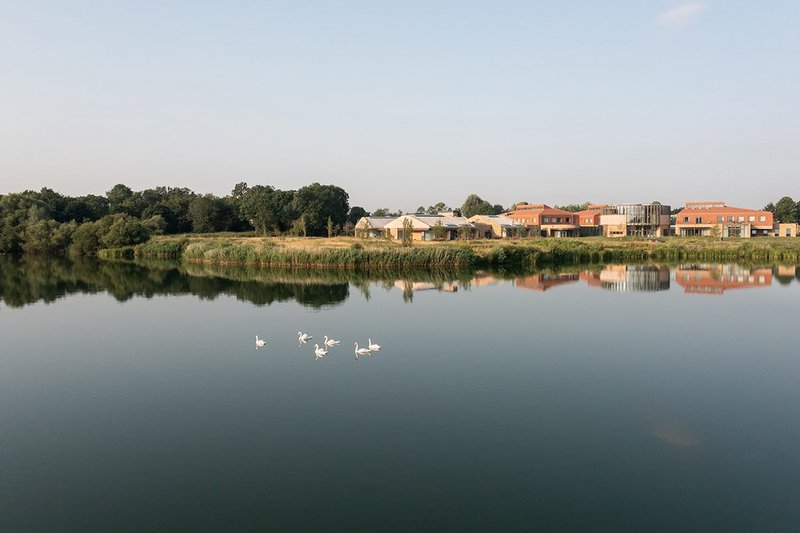 Thames Hospice

Credit: Staøle Eriksen
KKE Architects for Thames Hospice
GIA: 5,344m²
A hospice has to negotiate a lot of practicalities and regulations, and it has been done here with the conviction that this must be compatible with good design and delight. This scheme has created some lovely spaces in which to live and die, which overcome its negative connotations.
Situated on a spacious lakeside site in the green belt, the building is a weave of circulation spines, clusters of patient rooms, work spaces and landscaped courtyards. It strikes a balance between breaking down a large institution into a composition of smaller informal elements and a reasonably compact and workable plan. Many of the rooms have a strong connection to the landscape.
The client lead, Debbie Raven, saw the project through, and her energy and commitment played a key role in the success of the project. The whole place feels lively and popular, and the café has become a destination in its own right – so much so that there is an extension in the pipeline.