Seth Stein Architects has designed a sophisticated, minimalist house optimising the coastal location, views and light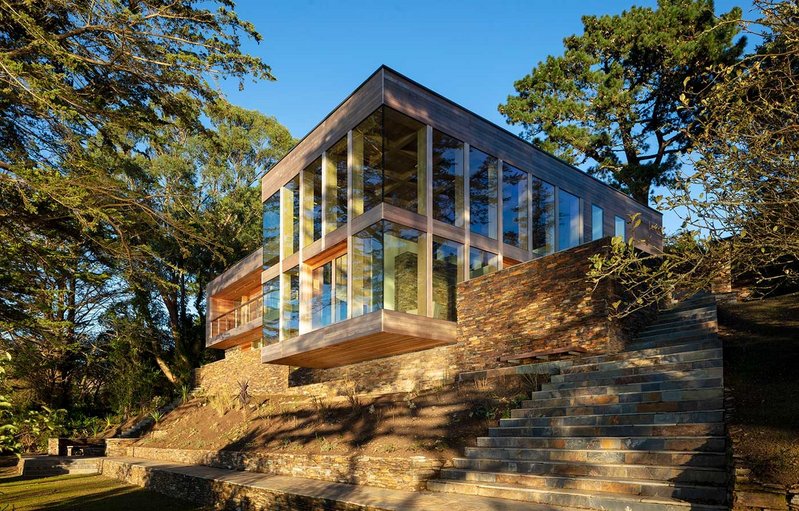 Creek House.

Credit: Nick Kane
South West & Wessex RIBA Regional Award 2022
Seth Stein Architects for private client
Contract value: Confidential
GIA: 371m²
A simple, elegant family home looking west over a creek. It intelligently hides the hard-working requirements of a home to provide a serene environment.
Despite the extensive footprint, the scale works within the landscape, aided by the trees, tones of the Cornish slate and western red cedar cladding and the positioning of the principal volumes into the bank. The massing and volume is largely hidden from the approach and a deliberate separation of parking returned much of the plot to green.
A balance is achieved between the verticality and volume of the living space with the more modest and horizontal accommodation wing. Natural light is played with throughout. This is a sophisticated, minimalist house optimising the coastal location, views and light, which has been meticulously detailed and delivered.