House on a narrow strip of land maintains quality design while improving life for climate-aware elderly couple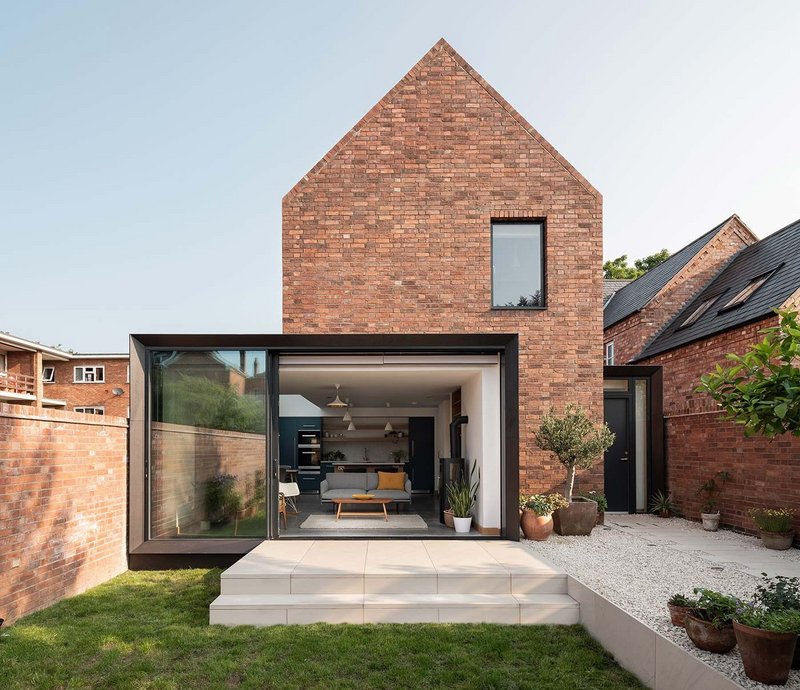 Mill Lodge.

Credit: Tom Bird
Michael Kendrick Architects for private client
Contract value: Confidential 
GIA: 75m²
This one-bedroom home makes excellent use of a slender site in a conservation area. It succeeds in making life easier for an environmentally concerned elderly couple, while not compromising on design quality.
The hard-working layout has one main room per floor and no corridors. Accessible features – such as level thresholds, stair balustrade detailing which doubles as a secondary handrail, and an extra-wide landing which is flooded with light for the occupants to use as a reading space – will help maintain independence for elderly parents, with the support of family close by.
A clever intervention for a pocket of abandoned land, with genuinely thoughtful references to the area's architectural traditions, it has emerged as a resilient, contemporary neighbour and a light and airy home.