Heatherwick Studio's cancer-care centre has real heart and soul, while its roof is planted with trees and shrubs that cascade down glazed facades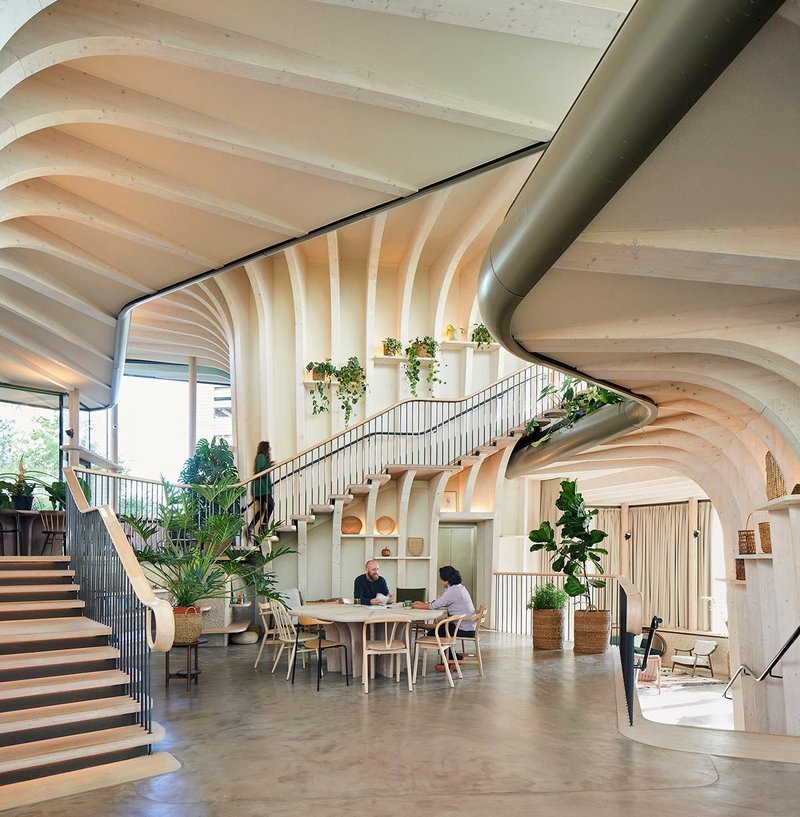 Maggie's.

Credit: Hufton and Crow
Yorkshire RIBA Regional Award 2022
Contract value: Confidential
GIA: 462m2
Maggie's is a charity providing practical support for cancer patients. The sloping site for its centre at St James's University Hospital was unprepossessing, but one of few green spaces on campus. In compensation, the building's roof forms giant planters for trees and shrubs, which cascade down glazed facades.
Its structure adds to the organic effect: three timber cores sprout irregular, overlapping timber canopies like giant toadstools. Whitewashed wood makes a friendly counterpoint to austere hospital buildings. Inside, the cores contain counselling rooms and frame generous open spaces on different levels.
Warm, practical materials are used with superb attention to detail: sinuous brass strips in the cocoa-coloured screed demarcate spaces; visitors gather at bespoke cork tables in the kitchen. Homely and peaceful, it is a building with real heart and soul.
Regional Building of the Year 2022