Designed to Passivhaus standards with a CLT structure, Cranmer Road student accommodation maximises space and reinterprets the traditional college staircase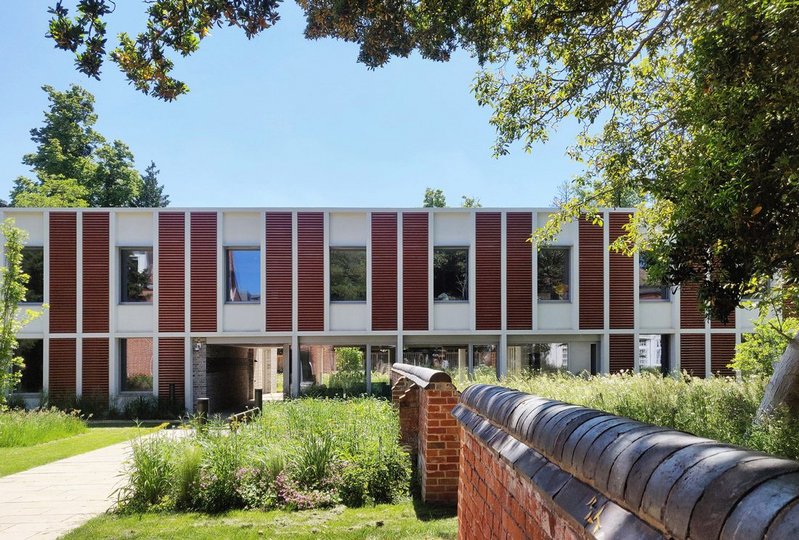 Cranmer Road. Credit: Allies and Morrison
2023 RIBA East Awards
Cranmer Road, Cambridge
Allies and Morrison for King's College Cambridge
Contract value: Confidential
GIA: 1,783m2
The site for this new graduate accommodation scheme for the University of Cambridge is in a designated conservation area that was developed in the late 19th century. It is characterised by generously proportioned and finely detailed red brick Edwardian and arts and crafts villas standing in large gardens with occasional larger college and university buildings. The client, King's College, asked Allies and Morrison to develop a site between and behind a group of villas that it owned. The architect has responded with a pair of buildings: a modern red brick villa on the street, and a long, two-storey pavilion in the combined gardens that is a completely new building type for the area.
A key part of the brief was that the new buildings should be designed to the Passivhaus standard. In response, the architect worked closely with the project energy consultant to develop a construction strategy common to both buildings. This involves an insulated cross-laminated timber structure standing on an insulated raft foundation, surrounded by an almost completely independent external skin to provide weather protection and sun shading. This skin rests on its own foundation and is given only lateral restraint by the structure behind. For the villa, the skin is of red brick; for the garden building, it is a complex system of self-supporting precast concrete mullions and transoms and glazed ceramic louvres.
Both buildings contain study bedrooms and associated shared kitchens, while the garden pavilion also houses a common room looking out into the surrounding landscaping. A mix of en-suite and shared bathrooms responds to feedback from early consultation with the students, who asked for a range of rent price options. The thermal efficiency of the buildings delivers secondary benefits by obviating the need for large plant spaces and so maximising usable space.
The staircases that bookend the garden building were particularly praised. Outside the thermal envelope of the building, their palette of robust external materials was a nicely judged reinterpretation of the traditional Cambridge college staircase model.
The jury was impressed by the level of ambition, rigorous technical design, innovation and refinement of detail in this pioneering project. As the University of Cambridge and the colleges aim to decarbonise their estate over the coming years, the Cranmer Road project will provide a pointer to some of the techniques and approaches to be followed and developed.
See the rest of the RIBA East winners here. And all the RIBA Regional Awards here.
To find out more about the whole RIBA Awards process visit architecture.com
RIBA Regional Awards 2023 sponsored by Gaggenau, EH Smith and Autodesk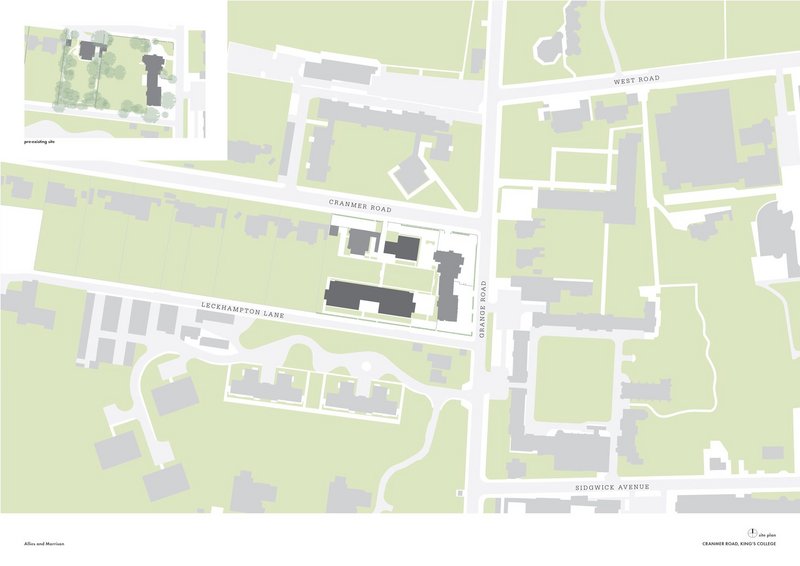 Credit: Allies and Morrison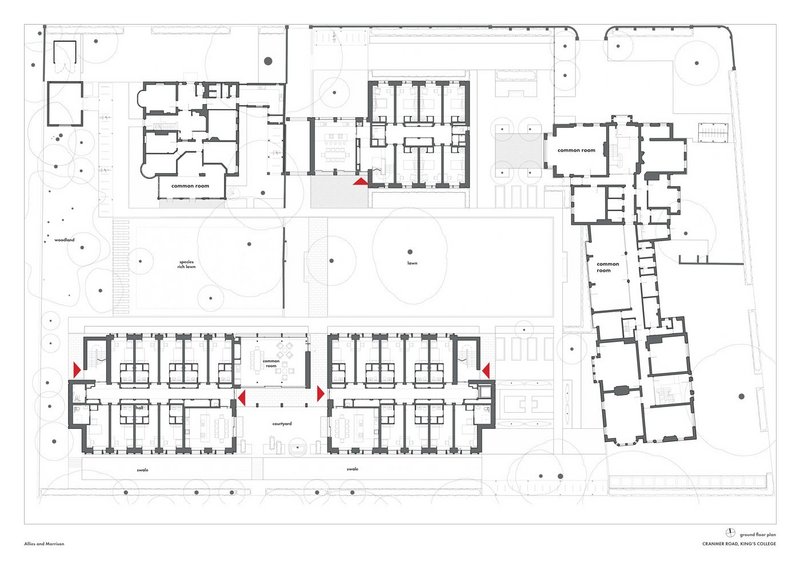 Credit: Allies and Morrison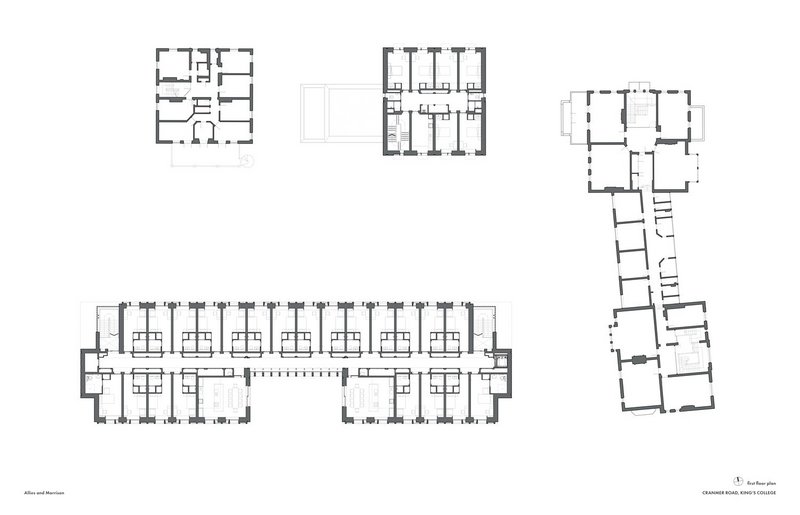 Credit: Allies and Morrison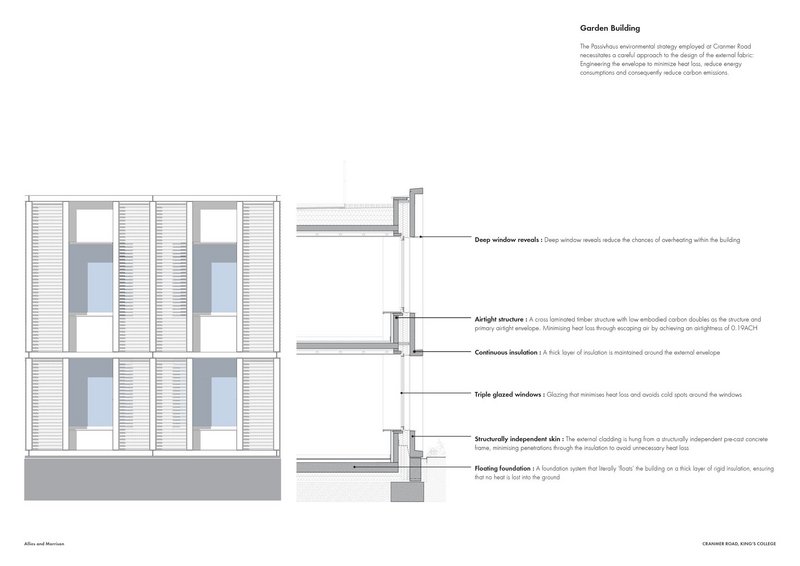 Credit: Allies and Morrison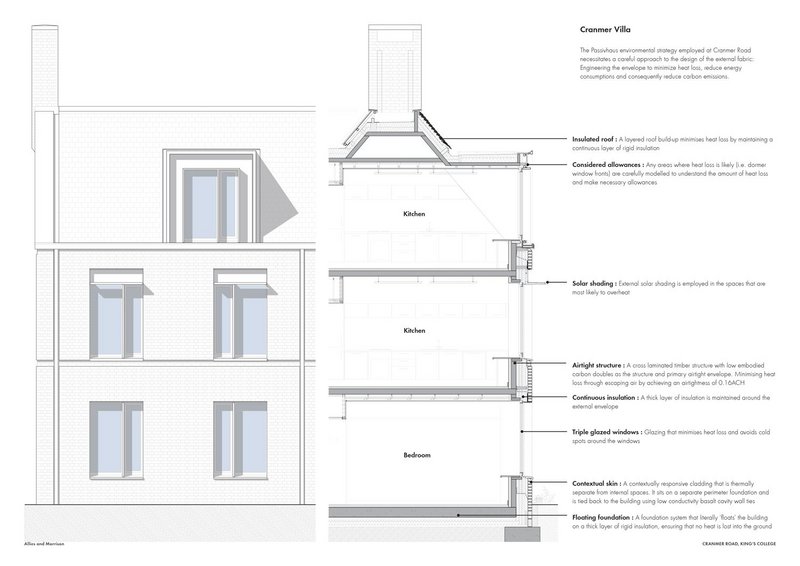 Credit: Allies and Morrison