Hudson Architects' strong addition to Norwich adds vitality to the local area, promotes the University of the Arts and gives students engaging and characterful accommodation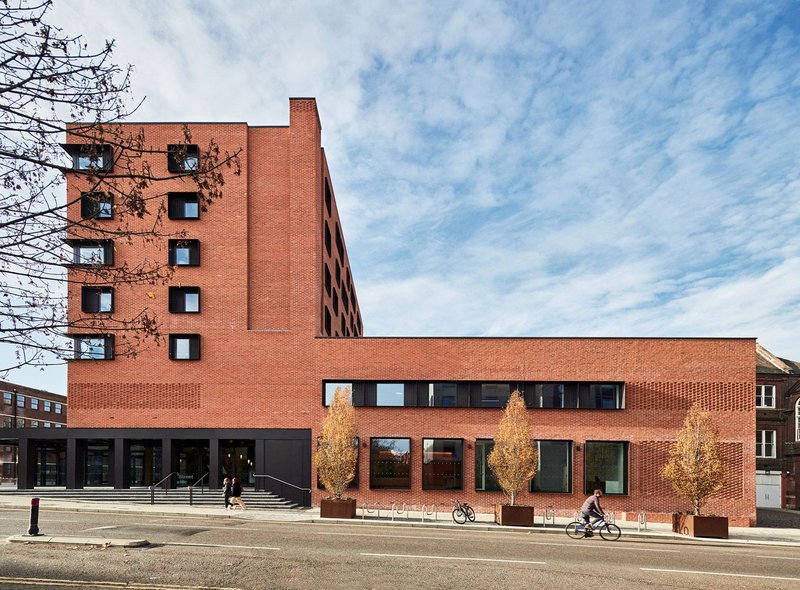 Duke Street Riverside. Credit: Joakim Boren
2023 RIBA East Awards
Duke Street Riverside, Norwich
Hudson Architects for Norwich University of the Arts
Contract value: Confidential
GIA: 4,409m2
Norwich's historic wealth was based on the products of its agricultural hinterland – wool and grain – and its waterway links to the North Sea and Europe. The city riverfront was largely a mix of warehouses, wharves and workshops. While sections of it have been redeveloped in recent years, there is still a legacy of redundant commercial buildings along the river and little public access. The site of this project was a metal-working factory in the 19th century but had been student housing and a car park since the 1970s. The brief to Hudson Architects was to provide a new building for the Norwich University of the Arts – a visible public statement of its presence in the city centre – while also opening up the waterfront as part of longer-term city plans to create new routes along the river.
Much thought has clearly gone into the way the building responds and contributes to its context. It does this through its massing, the composition of its brick and metal facades and the way it addresses the street, the river and the new public space it frames.
As you move inside, the triple height hall beyond the entrance loggia is immediately impressive. Lined with timber and giant aluminium expanded metal panels (a repeating motif that hints at the earlier metal works), it is a fine space for teaching, performance and chance meetings, and a grand foyer for the main auditorium. Further studios beyond are light and spacious. Above these semi-public spaces are five levels of student accommodation, reached separately from a more discreet entrance that will address a new small courtyard between the building and its neighbours. It is naturally more modest and private, but keeps some carefully screened visual connections with the foyer below. Each floor has generous kitchen/common rooms at the ends, with corner views along the river, typically shared by 10 or 12 students.
The architect collaborated with the university to design the graphics used throughout, giving a strong visual consistency.
Effort was made to reduce embodied energy, such as by using relatively lightweight construction and reusing some of the previous building's substructure. Making the building energy efficient in use was another priority: good airtightness, mechanical ventilation with heat recovery and heat pumps all help satisfy the heating demand.
Overall, this is a strong addition to the Norwich riverscape and a bold landmark at a significant entry point to the city centre. From the city's point of view, it will bring new vitality to this part of town. For the users, it provides characterful and engaging communal spaces and well thought out accommodation. For the university, it provides an impressive, public expression of the institution's identity.
See the rest of the RIBA East winners here. And all the RIBA Regional Awards here.
To find out more about the whole RIBA Awards process visit architecture.com
RIBA Regional Awards 2023 sponsored by Gaggenau, EH Smith and Autodesk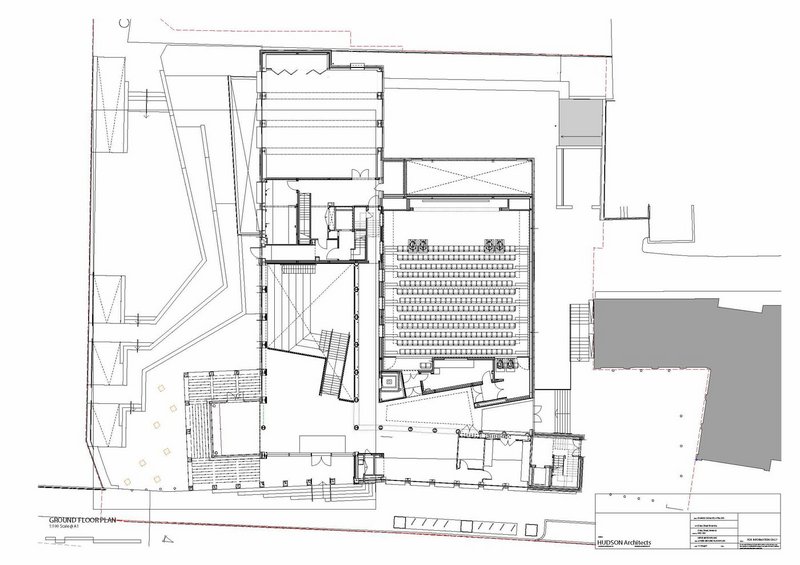 Credit: Hudson Architects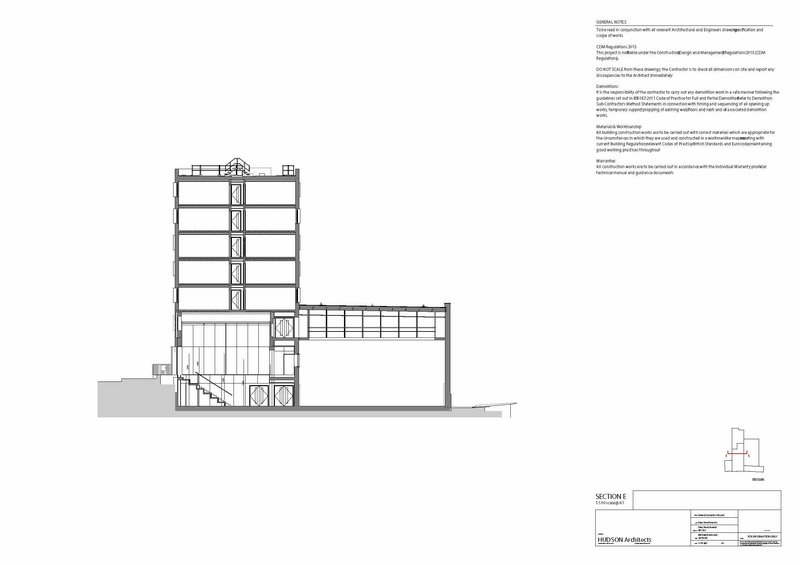 Credit: Hudson Architects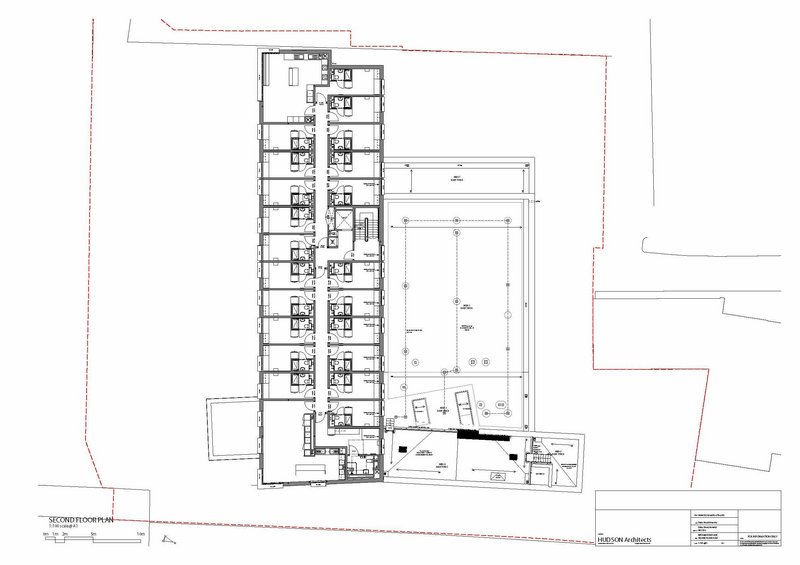 Credit: Hudson Architects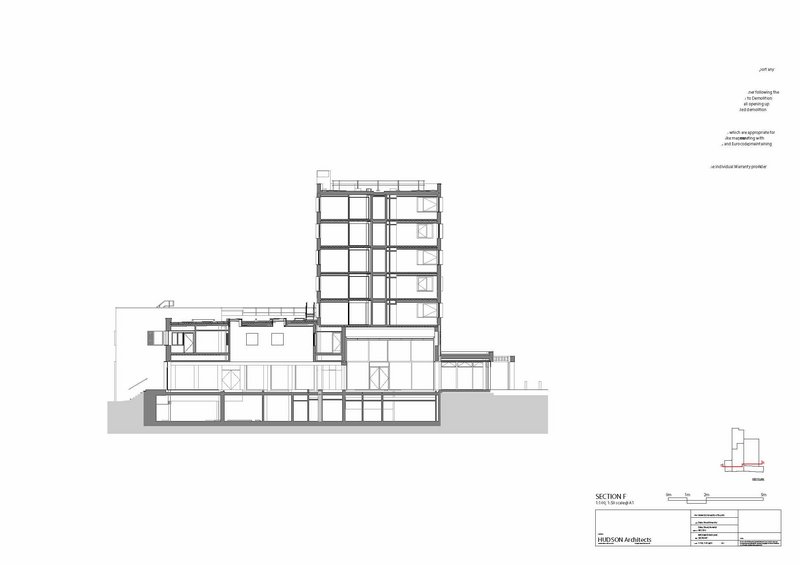 Credit: Hudson Architects