The result of a serendipitous partnership between Mole Architects and its client, Riverview House has produced a calm, refined and comfortable home with impressive sustainability results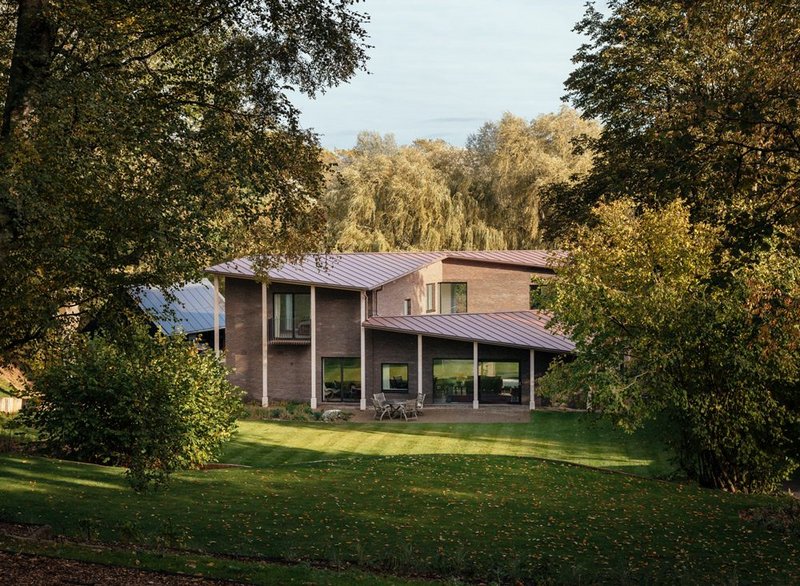 Riverview. Credit: Jim Stephenson
2023 RIBA East Awards
Riverview, Essex
Mole Architects for private client
Contract value: Confidential
GIA: 326m2
This new house is clearly the successful result of one of those serendipitous partnerships between an architect and a client who enjoy working together. The house is fairly large, but Mole Architects has skilfully manipulated the volume to avoid overpowering the neighbouring buildings, to achieve sightlines and views and to make the most of natural light by wrapping a two-storey range around the north and east sides of a single storey wing and an open courtyard.
The geometry is complex but it never feels as though the tail is wagging the dog. From the outside, the resulting form is coherent. Inside, this complexity adds interest and spatial richness without ever feeling over-busy.
Client and architect have together chosen a well-considered palette of materials for the interior and exterior, taking particular care of selection and specification of the exterior brick and interior joinery timbers. Detailing is unfussy but very fine throughout, from the brick pattern and pointing to the interior finishes. The architect obviously worked hard to achieve the specific character that the client wanted. The execution is immaculate.
The predicted energy performance of the proposal was tested and refined early on using Passive House Planning Package software – a part of the design process that the jury was pleased to see becoming more common among private houses on the shortlist. The sustainability strategy was rigorously developed and stuck to through the technical design stage and build. This effort has been rewarded with impressive measured results since occupation.
Jurors were impressed throughout their visit by the calm, high quality of the spaces of the house. This is a very refined but comfortable home that makes the most of its beautiful site and clearly gives its owners enormous pleasure day to day.
See the rest of the RIBA East winners here. And all the RIBA Regional Awards here.
To find out more about the whole RIBA Awards process visit architecture.com
RIBA Regional Awards 2023 sponsored by Gaggenau, EH Smith and Autodesk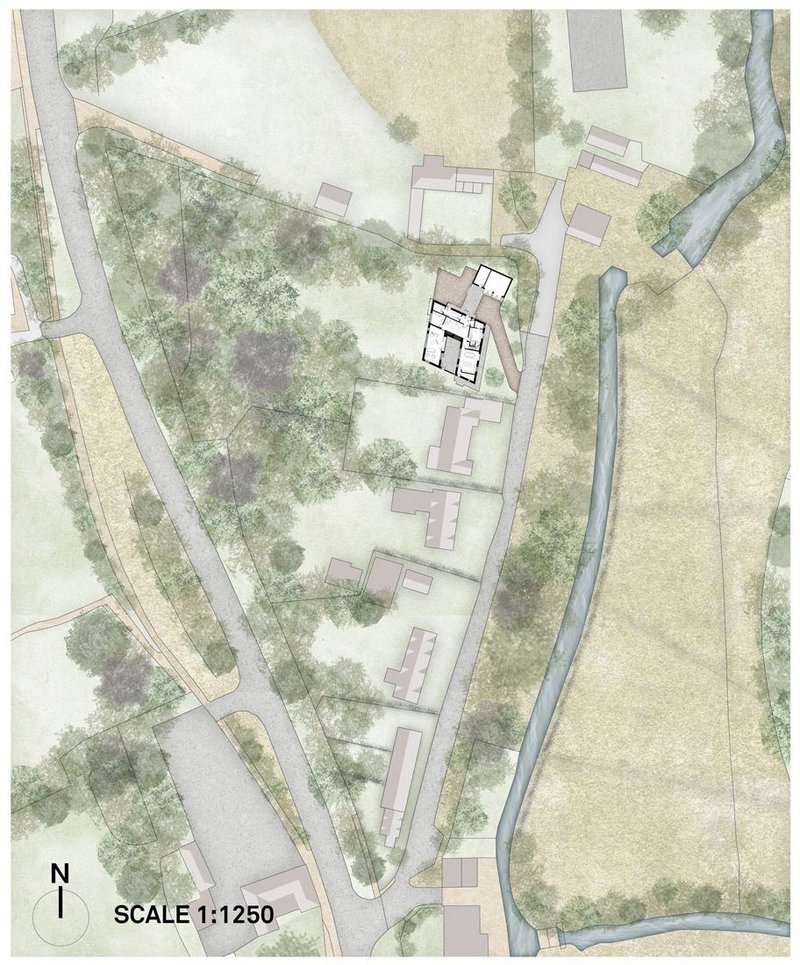 Credit: Mole Architects Ltd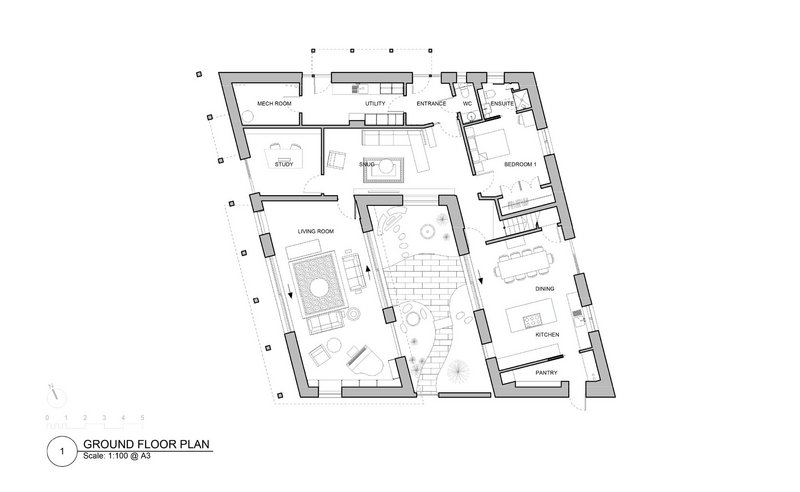 Credit: Mole Architects Ltd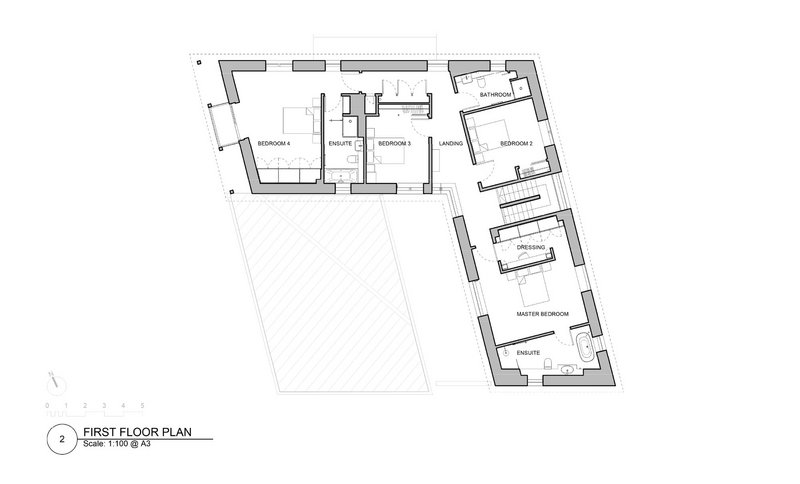 Credit: Mole Architects Ltd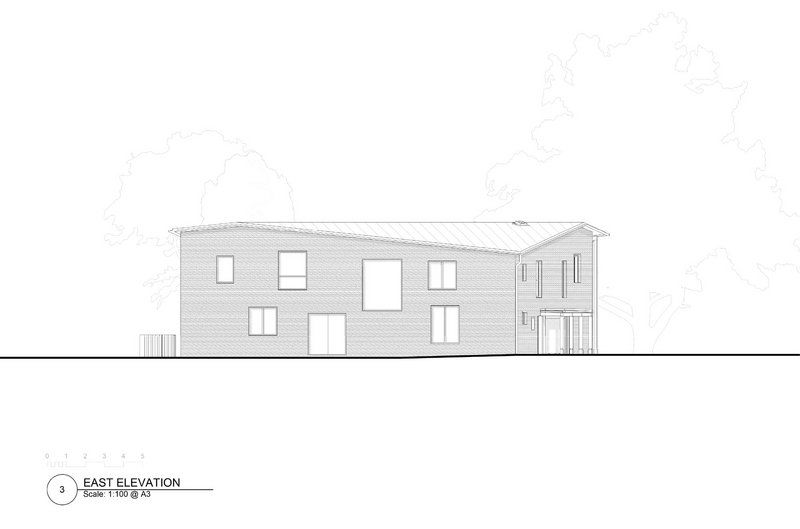 Credit: Mole Architects Ltd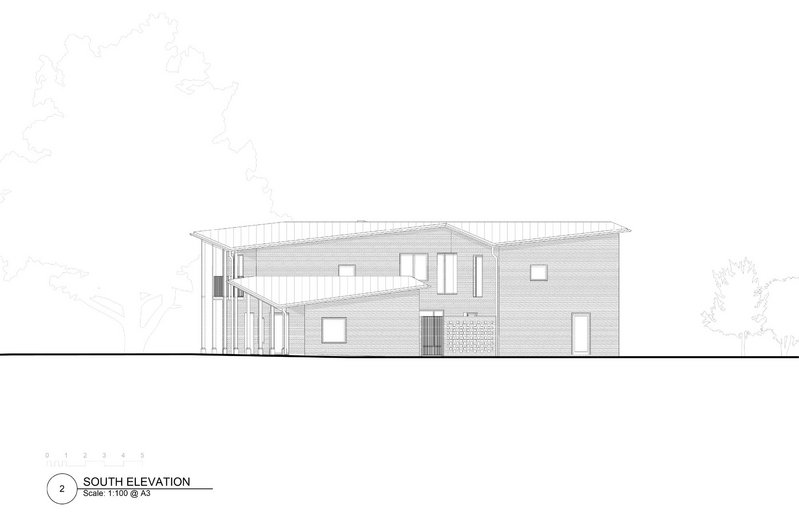 Credit: Mole Architects Ltd