This architect's family home is a happy combination of very low embodied energy, extremely good performance in use and close connection with its immediate surroundings, which won it the Sustainability Award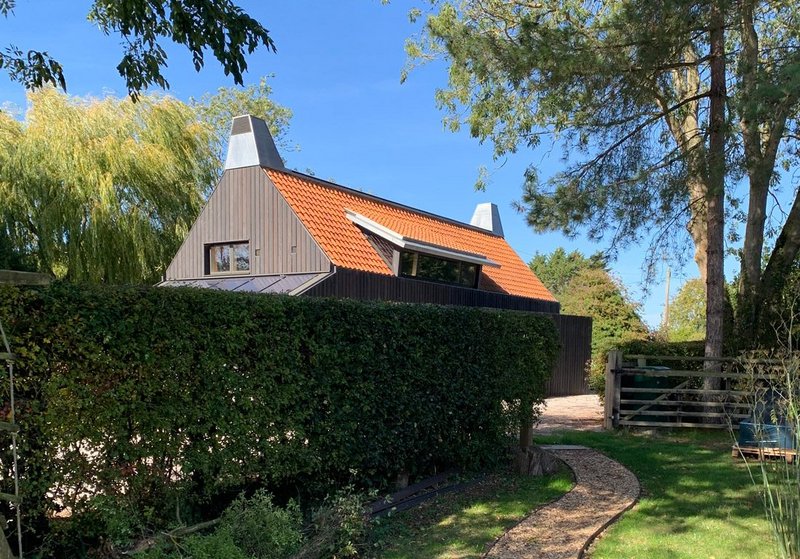 Ponds Rough. Credit: Neven Sidor
2023 RIBA East Awards
Sustainability Award, sponsored by Autodesk
Ponds Rough, Maypole Green
Neven Sidor for Neven and Hanya Sidor
Contract value: Confidential
GIA: 130m2
At its best, architecture has the power to delight, and this little house delighted the jury as much as any scheme they saw. It is clearly a project of love for the architect owner and his family. The decision to take down and replace their old cottage on the site was obviously a difficult one, but the architect's thorough analysis of the work, materials and therefore embodied energy that would be needed to stabilise and upgrade the original structure made a cogent argument for replacement in this case.
The siting of the new cottage and the integration with its immediate surroundings (including a separate study, an outdoor cooking and dining area and a small brick gazebo) is carefully judged to make the most of sun, views over the neighbouring pond and a beautiful old willow. From the neighbouring green, the building manages to be as unpretentious and unassuming as its forebear – a quality that is rarely captured in new rural housing.
Inside, though, it reveals a new spatial sophistication and a celebration of craft and workmanship. The internal joinery in particular is of very high quality, but the overall effect is unfussy and comfortable. The architect has dedicated just as much care to the building's energy performance. On that front, a well-considered fabric-first approach is combined with photovoltaic/thermal panels and an innovative ground-source heat pump installation that uses excess heat from the solar panels in summer to increase the ground temperature below the house, providing a degree of seasonal energy storage to improve the heat pump's performance. Natural stack effect ventilates the house through temperate months, while mechanical ventilation with heat recovery takes over in the hottest and coldest parts of the year. Together with the careful design of the structure, the result is a happy combination of very low embodied energy, extremely good performance in use and yet close connection with the immediate surroundings.
There's joy, then, in the way that technical problems were investigated and solved at Ponds Rough, just as there was clearly joy for the architect in directly managing the build and working with subcontractors. The result isn't a dry mechanical exercise in efficiency at the cost of all else, though. Instead, it manages to blend well worked out design with an accomplished handling of the qualities that appeal directly to us all: materiality, space, connections with the surroundings, and careful consideration of how a building will be used and enjoyed. It's a lovely thing.
See the rest of the RIBA East winners here. And all the RIBA Regional Awards here.
To find out more about the whole RIBA Awards process visit architecture.com
RIBA Regional Awards 2023 sponsored by Gaggenau, EH Smith and Autodesk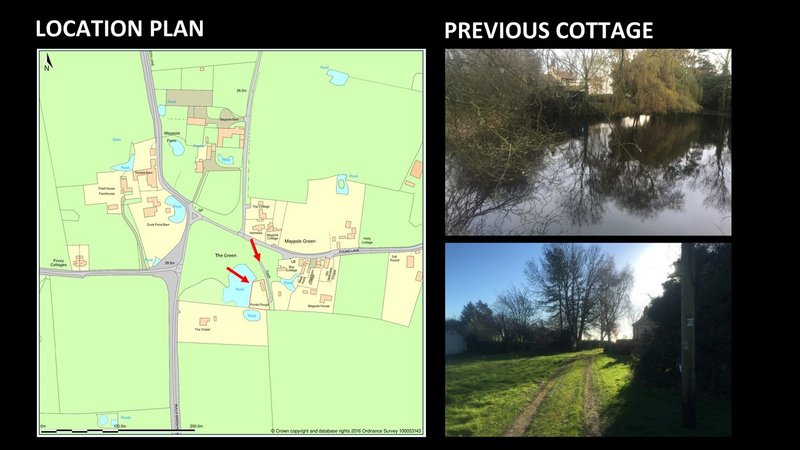 Credit: Neven Sidor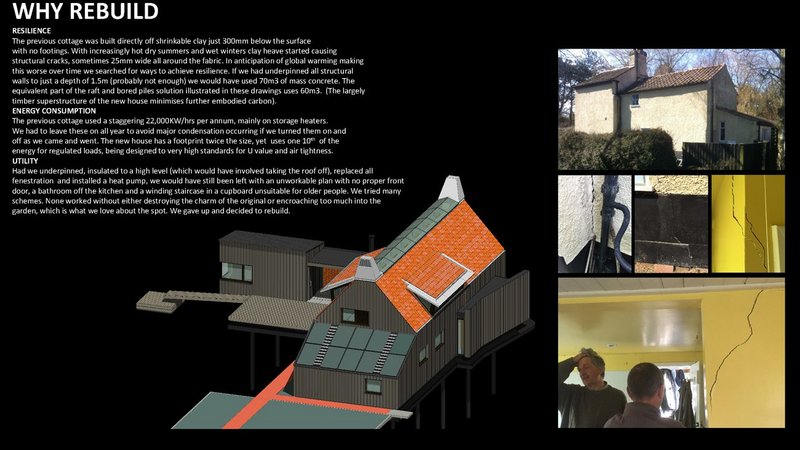 Credit: Neven Sidor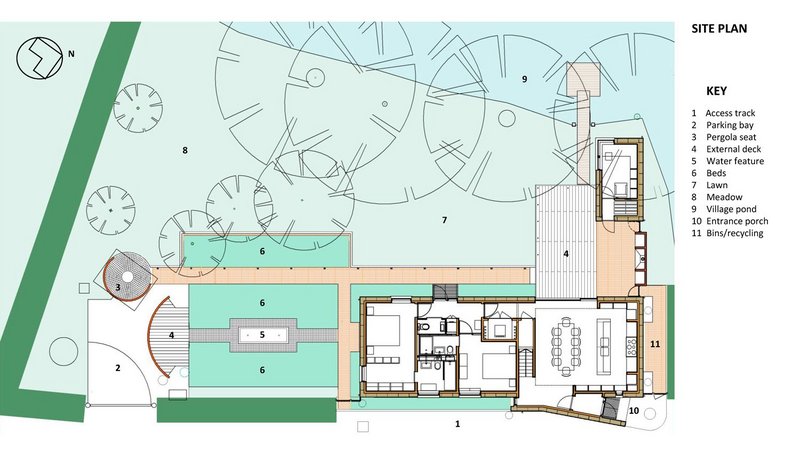 Credit: Neven Sidor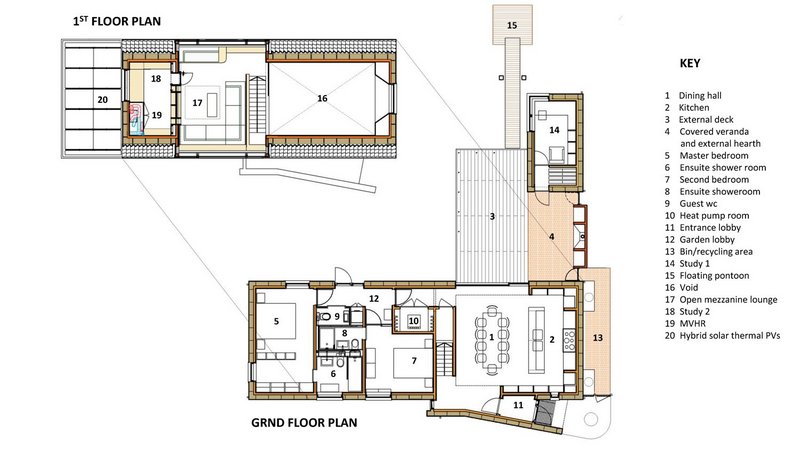 Credit: Neven Sidor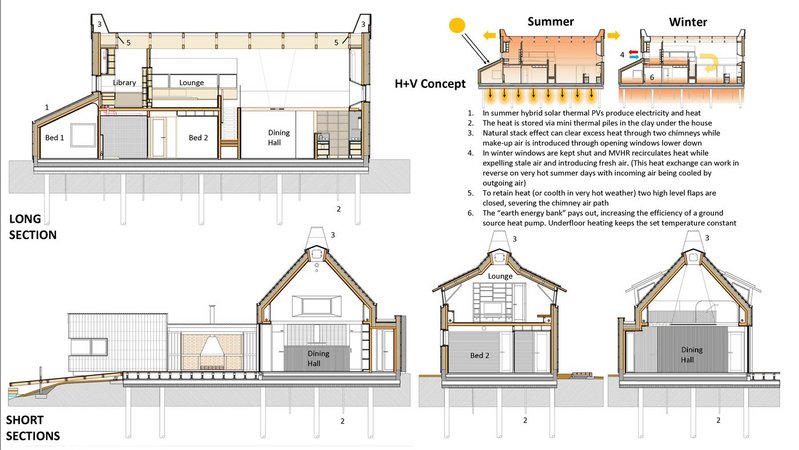 Credit: Neven Sidor