As architect and client, ao-ft has created two new coherent and beautiful buildings to live and work in, containing the carbon footprint with CLT, modular construction and CNC modelling
Spruce House and Studio. Credit: Rory Gardiner
RIBA East London Regional Awards winner
Spruce House and Studio, Walthamstow
ao-ft for private client
Contract value: £410,000
GIA: 132m2
Cost per m2: £3,100
Spruce House and Studio is a newbuild home and self-contained design studio constructed from cross-laminated timber (CLT) on an infill site in the Walthamstow Village Conservation Area.
On what was once the village high street, the house is adjoined by different typologies that have transitioned from retail spaces into homes over the past century. The facade of this project is reimagined as a shopfront, with the ground floor fully glazed behind slatted timber shuttering. This distinctive design feature continues into the interior with a series of slatted privacy screens offering glimpses through the house to the garden beyond.
To maximise height and place the living space level with the garden, the ground floor is sunken by a couple of steps. The living area leads out seamlessly to the carefully cultivated garden designed in peaceful muted tones and with pollinating plants for increased biodiversity. The outdoor space links the house with the studio, which is constructed using the same timber facade.
The new structures replace a dilapidated 1960s infill that had no salvageable elements, leading the architect to minimise the project's carbon footprint through all aspects of design and construction. CLT was chosen for its environmental performance, short on-site installation and its beauty as an internal finish. Further using the architect's CNC modelling skills, the staircase is made up of perforated, interlocking steel sheets for modular construction/efficient transport.
The success of the project is down to the clear dedication and skill of the two architects. Their attention to detail is evident throughout both buildings, up to and including the door stops. The strong architectural concept has been successfully carried through to create two coherent and beautiful buildings complete with elegant outdoor space.
See the rest of the RIBA East London winners here. And all the RIBA Regional Awards here.
If you want to understand the whole RIBA Awards process visit architecture.com
RIBA Regional Awards 2023 sponsored by Gaggenau, EH Smith and Autodesk
Contractor: PSS London
Environmental / M&E engineer: MES Building Solutions
Structural engineer: Entuitive
Landscape architect: Meeuwsen Muldoon
Fire consultant: IFC Group Fire consultants
CLT contractor: ConstruktCLT
Groundworks contractor: Axel Keating
Staircase contractor: Industrial Projects/James Green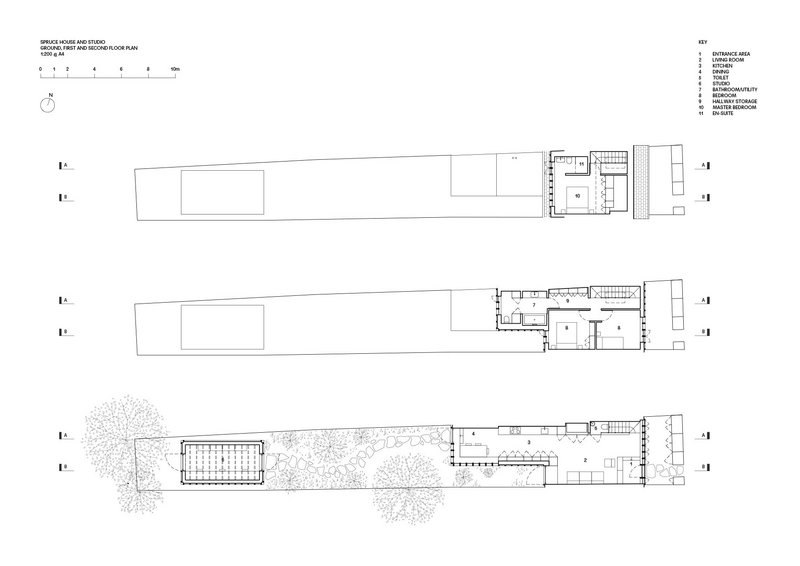 Credit: ao-ft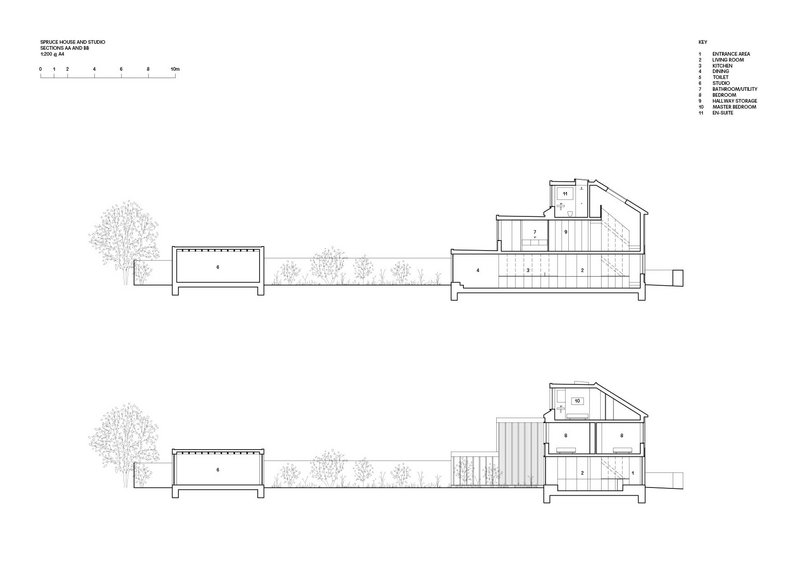 Credit: ao-ft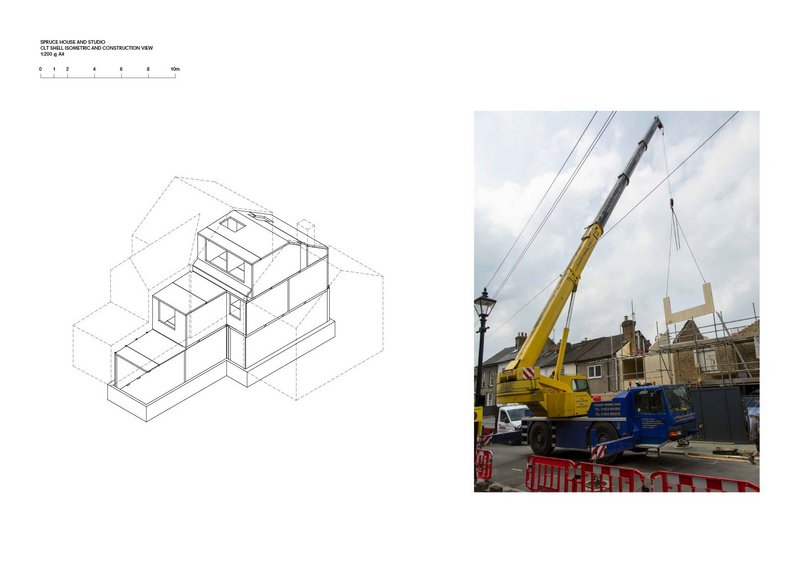 Credit: ao-ft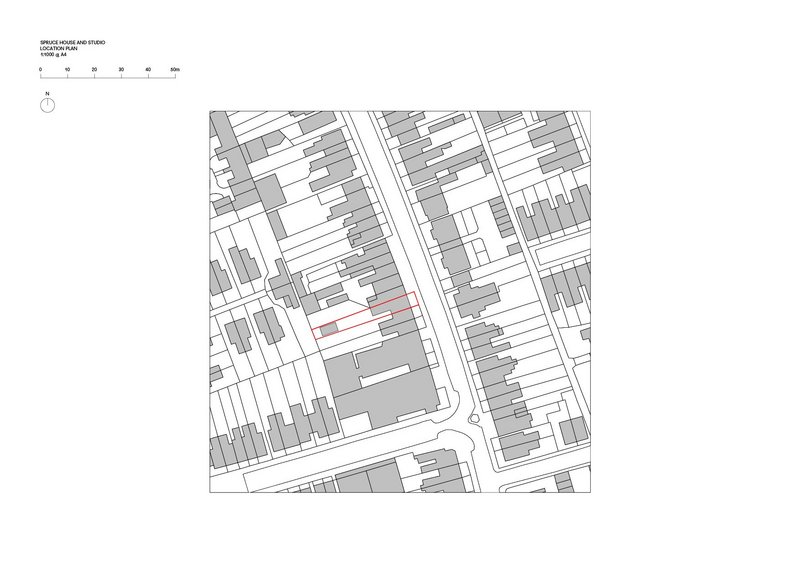 Credit: ao-ft